Free Initial Consultations

630-580-6373
With offices in Naperville, Joliet, Wheaton, Plainfield & Chicago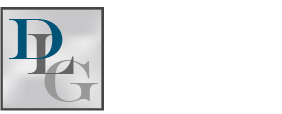 Adoption can be one of the most rewarding paths to parenting - but there are some challenges involved. In particular, international adoptions (also known as intercountry adoptions) can be difficult and costly to complete. These issues, paired with increasingly strict regulations and even bans on international adoptions have caused a significant decline in the rate of successful intercountry adoptions in the United States.
Thankfully, prospective parents can ease the process by ensuring they are informed about their steps and numerous obstacles. Aid from a seasoned adoption lawyer can also make the process more seamless. If you are considering international adoption, the following information can help you prepare for the upcoming challenges and discover how to mitigate against some of them.
Newborn Adoptions Are a Rare Occurrence
While there are prospective parents who prefer older children, most are hoping to adopt an infant. Unfortunately, babies can be extremely difficult to come by. Many international countries have laws that restrict the age at which a child may be adopted. The complexity of the process, which can take a great deal of time to navigate, may also hinder a party's ability to adopt a child during infancy. So, if your heart is absolutely set on a newborn, you may want to consider other adoption options that may be more suitable for you (i.e. private domestic adoption).
Your Knowledge of the Child May Be Minimal
Some countries offer up very little information about a child - sometimes because of laws and regulations, other times because the agency has very little information themselves. In either case, be aware that you may have little to no information about your child's biological parents, family history, or medical history.
Institutional Issues Are Real (and a Big Deal)
Although many areas of the world have closed down and outlawed institutions, they are still open and active in certain countries. If your child has been placed into one of them, it is important that you are prepared for the potential consequences that may arise. Institutionalized children often have attachment issues, developmental delays, and severe trauma. Therapy and specialized parenting techniques can be an effective way of helping your child through them.
Travel Will Be Necessary
While requirements may vary, based on agency and the country, standard adoption procedures typically require traveling to your child's country of origin. During this time, you will meet with the agency to complete their pre-adoption screening requirements. In most cases, you will also have the chance to meet your child. Be prepared to deal with issues like language barriers, and know that most countries require two to three visits to complete the process.
International Adoptions Are Generally More Expensive
International adoptions tend to be one of the more expensive paths to growing your family. Some of the increased costs can be attributed to the travel requirements, other added expenses, such as the aid of a seasoned attorney are not just recommended, but often required.
Contact Our Wheaton International Adoption Lawyers Today
At Davi Law Group, LLC, we are committed to helping you grow your family with the least amount of stress possible. Contact our skilled and trusted DuPage County adoption attorneys at 630-580-6373 and schedule your personalized consultation today.
Sources:
https://www.mentalhelp.net/articles/issues-in-international-adoptions/
https://travel.state.gov/content/dam/NEWadoptionassets/pdfs/Tab%201%20Annual%20Report%20on%20Intercountry%20Adoptions.pdf
https://www.childwelfare.gov/pubPDFs/s_disrup.pdf