Free Initial Consultations

630-580-6373
With offices in Naperville, Joliet, Wheaton & Chicago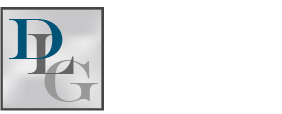 Sometimes, when the decision to divorce occurs, the feelings are mutual. The process is straightforward and moves along swiftly. However, many divorces are not so fortunate and do not move quickly—one party may want a divorce while the other party is opposed to the idea.
In situations where the parties do not outright agree to the divorce, mediation provides an opportunity to resolve the issues so a divorce can move forward. Mediation is a process where both parties sit down with a mediator, a neutral third party, who assists them in resolving their issues. This process typically resolves most issues between both parties; however, a few issues may linger on afterwards.
Of course, as with most family law issues, if you are facing mediation as the process to end your divorce, the advice and help of a skilled attorney is necessary. An attorney can help walk you through the process to protect your interests and to ensure you know what to expect each step of the way.
The Uniform Mediation Act
After you file for divorce, the judge may order you and your spouse to mediate your issues, if you both do not agree to the divorce. The Illinois Uniform Mediation Act ("Act") applies when the court orders your mediation. The Act deems any communications confidential, unless properly waived, when they are made during the mediation. One of the few times the communications will be unprivileged is when both parties reach an agreement during the mediation and one party fails to comply with said agreement.
What Does Mediation Cover?
When the court orders you to mediate, it can cover a variety of issues. These issues include:
Parental responsibility;

Child custody;

Visitation;

Removal of children;

Access to children;

Financial issues;

Property; and

Educational issues regarding any children.
Often, mediated issues include child custody, visitation, property, and financial matters. When spouses want to remain on good terms with each other, this may motivate the mediation process and the parties might be able to reach an amicable agreement. However, if your spouse blames you for the issues in your marriage, or believes that you caused the divorce, it may be much harder to reach an agreement on anything.
If you cannot reach an agreement on any of these issues, you may not petition the court for a contested hearing on any of these issues until the mediation has concluded.
Consult an Attorney
If you want to get divorced, and your spouse is making the process more difficult than it should be, please contact an experienced DuPage County family law attorney who will be able to work closely with you to identify the issues that can be resolved. Whether or not your spouse is lying about information, we will assist you in developing settlement options that will enforce and protect your rights. Call us today.