Free Initial Consultations

630-580-6373
With offices in Naperville, Joliet, Wheaton & Chicago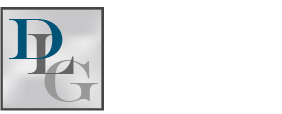 Divorce is a legally complex process with numerous pitfalls and challenges, which is why parties are advised to each seek their own legal counsel. High asset divorce – a case in which one or both parties has a high net worth or has a higher-than-middle-class income – only further complicates matters. Learn more about the risks associated with a high net worth divorce and how to mitigate against them, and discover how an experienced attorney can help protect your interests and financial future throughout the entire divorce process.
Accurate Valuation of the Marital Estate is Critical
Valuation of the marital estate is a critical element in every divorce, but in a high net worth divorce, the importance is further heightened by the complex (and sometimes inconsistent, fluctuating, or changing) assets involved. Keep in mind that many of the assets may not even be in you or your spouse's name. Instead, they may be listed under the name of a company, or they may be found in overseas accounts, where tax breaks may be more readily available.
Beware of Hidden Assets
Complex assets – particularly those that do not leave your typical paper trail – can be easy to hide and difficult to trace or track down. Moreover, a spouse with a high net worth may attempt to deceive you into believing that their business or dividends have taken a recent hit, effectively cutting the party's overall worth. Practice due diligence regarding assets, and always ensure you let your attorney know if you suspect that your spouse may be attempting to hide money or other items of value during your divorce case.
Expect Your Case to Take More Time
Because there are typically more assets involved in a high net worth divorce, and they are typically complex, such cases tend to take more time than those that involve a couple with a low or middle income. Contention over how assets should be split and disagreements over the overall value of the marital estate are also common, and they can tie up proceedings for quite some time. As such, appropriate financial planning, which should include a request for alimony or child support should be a part of your overall divorce plan, whenever they are applicable.
Contact Our Seasoned DuPage County Divorce Lawyers
When engaged in a high net worth divorce, it is critical that parties select appropriate legal representation. Turn to Davi Law Group, LLC, where personalized and comprehensive services are more than just promises; they are a priority. Call 630-580-6373 to schedule your consultation with our DuPage County divorce lawyers today.
Source:
https://www.forbes.com/sites/russalanprince/2014/12/01/getting-the-most-from-a-high-dollar-divorce/#6de944527d66