Free Initial Consultations

630-580-6373
With offices in Naperville, Joliet, Wheaton & Chicago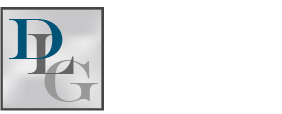 Back in 2015, a groundbreaking study determined that some 7.2 million Americans are hiding money or lines of credit from their spouses. If you think that statistic is alarming, consider how many of those same couples will ultimately divorce (current statistics suggest a little less than half). Then contemplate whether a spouse is more likely to hide assets in divorce if they did so in marriage. Could you be at risk for asset hiding during your divorce? Learn how to protect yourself from such practices, and discover how an attorney can help you fight for your fair share.
Signs and Symptoms of Asset Hiding
To find hidden assets, you must first determine if you may be at risk. Look for strange business behaviors, secretive practices, evasiveness, and overall defensiveness anytime money is discussed. Also, watch for any signs of overseas travel, new sales or purchases (including strange, odd, or even seemingly low-value items), loans, sudden or frequent business trips, gifts to family and friends, and other uncharacteristic practices or behaviors. Be especially alert if you have a high net worth marriage or are a disadvantaged spouse (meaning you earn less than your spouse or do not earn any of your own money). Couples that have a business as a part of their marital estate (joint, or single-owned) should also be extremely conscious of strange or out-of-character behaviors or practices, including any that may pertain to the business itself.
Uncovering Hidden Assets
Finding hidden assets can be a daunting and arduous process. It may also require special investigative skills. For this reason, spouses at risk are encouraged to speak with an attorney about their concerns. If necessary, they can bring in investigators and specialists to analyze and search for evidence. Depending on the situation, it may even be possible to take legal action that could limit an asset-hiding spouse's ability to move or transfer money or property. At the very least, it could buy you and your attorney some time to develop a strategy.
If you suspect that your spouse is hiding assets or money in your Illinois divorce, contact Davi Law Group, LLC. Our seasoned DuPage County divorce lawyers can take swift and aggressive action to protect your marital estate from depreciation and other hiding tactics. Learn more by scheduling a personalized consultation. Call 630-580-6373 today.
Source:
https://www.cnbc.com/2015/01/21/iding-money-from-spouses.html
https://www.forbes.com/2007/11/01/divorce-assets-hiding-pf-estates-in_mb_1101money_inl.html