Free Initial Consultations

630-580-6373
With offices in Naperville, Joliet, Wheaton & Chicago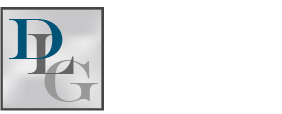 Divorce can be a long and difficult process, but some divorces are longer and more complicated than others. One of the simpler and (usually) less time-consuming kinds of divorce is an uncontested divorce.
What is an Uncontested Divorce?
Divorces are either contested or uncontested. An uncontested divorce is a divorce where the parties agree on the property division, child custody and support, and other important matters. Contested divorces require the court to make some decisions on behalf of the couple because they cannot come to a decision themselves. An uncontested divorce is usually faster because the couple does not have to go through the discovery and hearing process in court and the papers can just be filed. A judge has to approve the divorce either way, but with an uncontested divorce it generally takes less time.
Do I Need a Lawyer for an Uncontested Divorce?
Technically you do not need a lawyer for an uncontested divorce, but one is recommended. There are many unintended consequences that may come from the divorce and a skilled divorce attorney can help you anticipate these consequences and include them in your divorce agreement. For example, there can be tax consequences of asset division or spousal and child support. A qualified divorce attorney can help you plan your divorce in a way to minimize taxes and make sure that each party understands the tax burdens they are taking on. Attorneys are often involved in uncontested divorces just to make sure that parties understand their rights and responsibilities, and to make sure that the agreement drafted is one that the court will approve.
Dividing Assets and Debts
The judge will usually approve any reasonable division of assets and debts. There does not have to be a 50/50 split. However, the judge will look for something reasonably fair or an explanation of why the division is so lopsided. Approval is especially likely if both parties have attorneys so the judge is assured that the rights of the parties are protected. It is important to remember to talk about assets that may not be completely apparent like retirement or pension plans. Along with assets, debts of the couple also need to be considered.
Child Custody and Support
For obvious reasons, judges will usually look more closely at the child custody and support provisions than they do at the asset division provisions. Generally, though they will also approve any reasonable plan that the couple agrees to. The judges want to make sure that the child is financially cared for enough that he or she does not need to be on public assistance and that the child has time to maintain significant relationships with both parents.
DuPage County Divorce Attorneys
If you are considering a divorce, whether it is contested or uncontested, you need a knowledgeable divorce attorney on your side to help make sure that the final arrangement will be approved by the judge and that all the court documents are properly completed and submitted. Our skilled DuPage County divorce attorneys at Davi Law Group, LLC can help answer your questions.
Source:
http://www.ilga.gov/legislation/ilcs/ilcs4.asp?ActID=2086&ChapterID=59&SeqStart=6000000&SeqEnd=8300000