Free Initial Consultations

630-580-6373
With offices in Naperville, Joliet, Wheaton, Plainfield & Chicago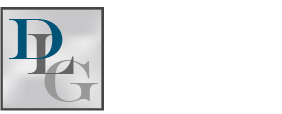 Two Types of Guardianship in Illinois
Whether you are caring for a minor child, a developmentally disabled adult, or another person with special needs, certain situations may require you to go through guardianship proceedings to act on that person's behalf. Illinois law provides for different types of guardianship matters depending on your circumstances.
Guardian of the Person
When a person is appointed the guardian of the person, he or she is responsible for the ward's support, comfort, healthcare, educational needs, and other matters relating to personal care. The intent of the personal guardian is to aid the ward with guidance on these aspects of life, while also promoting self-reliance and an appropriate level of independence. Typical duties of a personal guardian may include fixing meals, arranging for medical care, reviewing medical records, and procuring necessary services and living accommodations.
Guardian of the Estate
A ward's "estate" refers to the personal assets and real estate owned by him or her. A court may appoint a guardian of the estate where the ward is unable to make financial decisions or properly manage the property. The guardian of the estate is responsible for handling the assets for the benefit and in the best interests of the ward, and applying income and principal as necessary to provide financial support. Estate assets may be used to pay for education, living arrangements, health care, bills for necessary services, and other matters that relate to the support and comfort of the ward.
Separating the Estate and the Personal Guardians
While one person may be appointed by a court to act as guardian of the person and estate of a ward, there may be reasons to have a different individual or entity acting for each position. If the ward's estate has considerable value, it may be inappropriate for a person without special training to manage it. In such a case, a bank or financial institution with proper qualifications may be appointed as guardian of the estate. At the same time, that bank would not be an appropriate guardian of the person to handle care and support of the ward.
An Experienced Guardianship Attorney Can Help
Guardianship is the general term used when a person must act on behalf of another who is unable to do so, but the specifics of personal and estate guardians can be complex. Not only are the court proceedings and rules complicated, but you may also face challenges in understanding your rights and duties as guardian. A qualified guardianship attorney will assist you through the court process and offer advice on your responsibilities. Therefore it is smart to discuss your situation with a lawyer. The experienced DuPage County family law attorneys at Davi Law Group, LLC can answer all of your guardianship related questions. Please contact our office for more information.
Source:
http://www.ilga.gov/legislation/ilcs/ilcs4.asp?DocName=075500050HArt%2E+XIa&ActID=2104&ChapterID=60&SeqStart=14300000&SeqEnd=17750000