Free Initial Consultations

630-580-6373
With offices in Naperville, Joliet, Wheaton & Chicago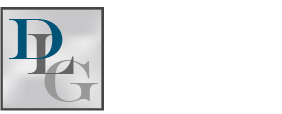 In Illinois, when a couple divorces and one spouse is left economically disadvantaged, a judge may award that spouse maintenance, otherwise known as alimony. The length and amount of alimony depends on a number of factors dictated by law, and depending on the facts of the marriage, a judge can award different types of alimony to a spouse.
Illinois Alimony Law
Under 750 ILCS 5/ the Illinois legislature defined what types of alimony payments are available during and after a divorce. The law provides for temporary maintenance during the course of the divorce proceedings. In addition, a judge can award rehabilitative alimony, reviewable maintenance, or permanent alimony to a spouse after the divorce is finalized.
Temporary Maintenance
Temporary maintenance is awarded to one spouse during the course of the divorce proceedings. Typically, it is requested at the time that a divorce petition is filed and lasts until a divorce is finalized. This type of alimony is meant to cover the costs of living and other expenses while a divorce is ongoing. The request must be made with a statement of facts explaining why a judge should award temporary alimony to that spouse.
Rehabilitative Alimony
Rehabilitative alimony is awarded by a family law judge for a set period of time in order to allow one spouse to becoming self-sustaining. This is accomplished through education, skills training, or a combination of the two. In order to award rehabilitative alimony, usually a spouse must submit to the court a plan of rehabilitation and stick to the plan in order to continue to receive support. This type of maintenance may or may not be reviewed by the court on the occasional basis.
Reviewable Maintenance
Reviewable maintenance is also known as periodic alimony. Typically, this type of alimony is for a longer term than rehabilitative and serves to provide a spouse time to become self-supporting. A good faith effort must be taken by the receiving spouse, based on age, skills, and life experience to become self-supporting. It is reviewed by the court at certain intervals to check on the status of the receiving spouse. The award can be modified, extended, or terminated based on the success of that spouse.
Permanent Alimony
Like the name implies, permanent alimony is awarded to a spouse indefinitely. Under the law, permanent alimony is typically awarded when a couple has been married for years and one spouse cannot possibly achieve the type of lifestyle that he or she are accustomed to on their own. In addition, Illinois law presumes permanent alimony in cases where a marriage has lasted for more than 20 years and the combined gross income of the spouses is less than $250,000 per year.
Our Office Can Help
At Davi Law Group, LLC, our DuPage County family law attorneys are experienced in issues of alimony in a divorce. Contact us today for a private and free review of the facts of your divorce case and potential alimony payments.