Free Initial Consultations

630-580-6373
With offices in Naperville, Joliet, Wheaton, Plainfield & Chicago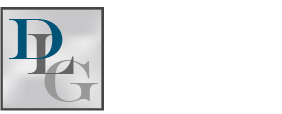 There are many ways to start or grow a family. Adoption, though often a complex process, can also be extremely rewarding. Learn more about which adoption options may be available to you, and discover how an experienced family law attorney can assist you and your family through the process with less stress and more time for your growing family.
Foster Child Adoption
There are more than 100,000 children awaiting adoption in the U.S. foster care system. Those who are not adopted will simply terminate out of the system, with no family to call their own. If you are not against adopting an older child, perhaps one with a troubled background that needs a loving, patient, and compassionate family, foster adoption may be the appropriate path for you.
Note that this is often the least expensive adoption option, but it can take time to find the right placement. As such, prospective parents sometimes choose to certify as a foster home and then have the child live with them for a term before deciding if they are the right fit for one another.
Infant Adoption
While some prospective parents have no issues with an older child, some wish to experience the infant years with their child. In these situations, infant adoption may be more suitable. One can choose a private adoption agency or an international adoption agency, depending on their preferences. Just keep in mind that it often takes a great deal of time to find an infant available for adoption. Furthermore, prospective adoptive parents should be aware that state laws may permit a birthing mother a specific amount of time to change her mind. Mitigate against most of the risks of infant adoption by seeking help from an experienced attorney.
Family and Stepchild Adoptions
Not every child who becomes eligible for adoption does so through the foster care system or an adoption agency. Some children lose their parents to a tragic accident and may be adopted by a family member. Some may be adopted after one of their parents remarries. Still, there are others who may go into the foster care system, only to be sent to a family member for placement and ultimate adoption. No matter what your situation, contact an adoption attorney for help navigating through the complex inter-family adoption process.
Contact Our DuPage County Adoption Lawyers
If you are planning on expanding your family through adoption, contact Davi Law Group, LLC for assistance. Our DuPage County adoption lawyers have your family's best interest at heart, and we can skillfully guide you through the adoption process, from start to finish. We can also advise you of your options and help mitigate against potential delays or problems. Schedule a personalized consultation to get started. Call 630-580-6373 today.
Sources:
https://www.today.com/parents/family-all-my-own-why-adopting-foster-care-easier-it-t34871
https://lifetimeadoption.com/adoptive-families/frequently-asked-questions/if-i-adopt-a-newborn-how-old-is-the-baby-when-i-receive-him-or-her/