Free Initial Consultations

630-580-6373
With offices in Naperville, Joliet, Wheaton, Plainfield & Chicago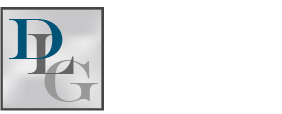 Two Adult Adoption Stories - An Introduction
In 1988, 75 year old billionaire tobacco heiress Doris Duke adopted a 35-year-old woman named Chandi Heffner. Duke believed that Heffner, a fellow Hare Krishna devotee, was the reincarnated soul of Duke's only child. As is too common for billionaire tobacco heiresses, Duke and Heffner's relationship became strained leading to Duke to decide that the adoption of Heffner was the "worst mistake of her life." Duke negated the adoption, and in turn, Heffner sued Duke.
At 32 years old, Maurice Griffin was finally adopted by his one time foster family. After Maurice arrived in the Harris household, the Harris family and Maurice bonded. Unfortunately for young Maurice and the Harris family, California wrongfully removed him from the Harris family. During the ensuing years, Maurice searched for the Harris family, eventually finding them when he was in his late twenties.
Illinois Adoption Act and Adult Adoption
Illinois is among several states that permit an adult to adopt another adult. Under the Adoption Act, one adult may adopt another adult after both have resided with each other continuously for two years. Because both parties are adults, and the adopting party is not rearing a child, biological parental consent is not required nor is there a need for an adoption study. Lastly, the adoptee is required to sign a Consent to Adoption form. In many cases, adoption of an adult is easier and faster than a traditional adoption.
Why Get an Adult Adoption
Adult adoption, at first glance, seems unconventional and peculiar. The rationale as to why one seeks adult adoption is sensible. First, adult adoption is used to recognize an existing parent-child relationship. A traditional parent-child relationship is formed at birth and nurtured through childhood and adolescence into adulthood. In the traditional adoption situation, the adoptive parent steps into the nurturing role. In the case of adult adoption, the adoptive parent most likely played the nurturing role throughout the adoptee's life and the adoption only tightens the familial bond even more.
Another rationale for adult adoption is to insure inheritance. For inheritance purposes, any adoptee, adult or otherwise, enjoys the same rights as a biological child. Thus, if an individual dies without a will, her biological and adopted children will receive portions of her estate. Typically, this scenario most often happens when the adoptive parent has stepchildren. Other reasons for adult adoption are to ensure other benefits. Among these benefits, the most common is to ensure that the parties have the rights to see one another in the hospital and allow them to make important decisions if either becomes incapacitated.
Contact an Illinois Adoption Attorney
If you have any question regarding your rights or how to complete an adult adoption or any other type of adoption, please contact our adoption attorneys today. We serve clients in Cook and DuPage Counties.