Free Initial Consultations

630-580-6373
With offices in Naperville, Joliet, Wheaton, Plainfield & Chicago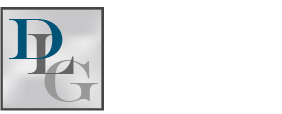 Top 5 Questions About Paternity in DuPage County
Families come in all shapes and sizes. Some families include children from multiple parents, adopted children, half-siblings, and stepparents. The word "paternity" refers to the relationship between a father and his child. In the context of a family law case, paternity is the official declaration of fatherhood. Unfortunately, paternity issues can often become muddled by confusion, deceit, or misunderstanding. If you are a parent with questions about paternity in DuPage County, read on to learn more.
What is Paternity?
Paternity is the legal relationship between a father and a child. When a man and woman conceive a child together, the man is the child's biological parent. However, additional steps may need to be taken to establish the father-child relationship in the eyes of the law.
When is Paternity Assumed?
In Illinois, paternity is sometimes assumed. This means no further action is needed to establish the legal relationship between the father and the child. Upon a child's birth, the mother's husband is presumed to be the child's father. The father is also assumed if the couple were in a civil union or the child was born within 300 days of a couple's separation or divorce.
How is Paternity Established?
There are several ways to establish paternity. The easiest way is to sign a Voluntary Acknowledgement of Paternity. You can also establish paternity through an Administrative Paternity Order with the Illinois Department of Child Support Services. The court can issue a Judicial Order of Paternity if a parent files a petition and requests the court to do so.
What is the Benefit of Establishing Paternity?
For fathers, establishing paternity is the first step in getting parenting time, or visitation, with the child. Once paternity is established, the mother may also have the right to seek child support from the father. Establishing paternity gives the child access to the father's Social Security benefits, health insurance, and pension benefits. It can also help promote a healthy relationship between the father and the child.
Can a Man Deny Paternity if He is Not the Father?
If you are unsure of your biological relationship to a child, do not sign a Voluntary Acknowledgement of Paternity. A DNA paternity test may be needed to determine whether the child is your biological child or not. If you already signed the Voluntary Acknowledgement of Paternity, you may contest the VAP by filing a Rescission of Voluntary Acknowledgement of Paternity or Motion to Vacate the VAP.
Contact a Wheaton Paternity Lawyer
The knowledgeable DuPage County family law attorneys at Davi Law Group represent mothers and fathers in paternity cases. We can help you understand your rights and obligations and take the appropriate action. Call 630-657-5052 for a free consultation.
Source:
https://www.ilga.gov/legislation/ilcs/ilcs5.asp?ActID=3638&ChapterID=59