Free Initial Consultations

630-580-6373
With offices in Naperville, Joliet, Wheaton, Plainfield & Chicago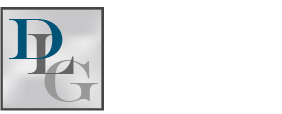 Although children of any age can struggle with divorce, toddlers may be especially vulnerable to the stress and changes within their environment. To make matters worse, to children in this developmental stage, parents are everything. They are the center of their world, the place they turn to when they feel hurt, alone, or scared. Divorce can disrupt that bond, especially when one of the parents leaves the home. Thankfully, parents can mitigate against this issue. Learn more with help from the following information, and discover how an experienced divorce lawyer can help you through the process.
Keep Conversations Simple and Child-Centered
Telling your child about the divorce is the first step in the process, and it should be approached with great care and consideration. Keep the conversation simple and straightforward, focusing mostly on the ways that the divorce will impact (or not impact) your child. Remember: toddlers are self-centric, and they are unable to grasp the complexities of divorce, so the impact that it will have on them is the information they want and need most.
Maintain Routines as Best as Possible
In addition to being self-centric, toddlers tend to be schedule-oriented. While things are bound to change during the divorce process, parents can help to reduce the stress that toddlers may experience by ensuring that they adhere to the child's typical schedule and routine as much as possible. Parents are also encouraged to limit any conflicts or arguments in front of or around the child, as this could cause them further but unnecessary distress.
Know How to Recognize Signs of Distress
Any efforts to minimize the impact of divorce may be useless if parents are unable to recognize the signs of distress in their child – not because of lack of effort, but because this stage is critical to a child's social and behavioral development. As such, parents should seek experienced assistance if they notice any of the following behaviors or issues with their child:
Tantrums that occur more frequently than normal;
Increased frequency of tantrums;
Regression in potty training;
New self-comforting behaviors (i.e. thumb-sucking);
New or increased fears;
Severe separation anxiety;
Irritability or whininess that seems out of character;
Anxiety;
Aggression;
Anger; and
Excessive clinginess.
Know Where to Find Help with Your Divorce
Parents who notice signs of distress in their child may seek guidance from their child's pediatrician. In addition, an experienced family law attorney can help parents navigate through the legal aspects of their divorce with less stress and contention, which can ultimately benefit the child. Backed by experience and dedicated to your child's best interest, Davi Law Group, LLC is the name to remember. Call 630-580-6373 and schedule a consultation with our DuPage County family law attorneys today.
Source:
https://www.todaysparent.com/family/kids-and-divorce-an-age-by-age-guide/