Free Initial Consultations

630-580-6373
With offices in Naperville, Joliet, Wheaton & Chicago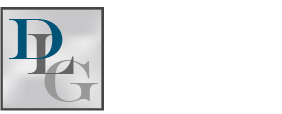 Tips for Handling Pet Custody Issues in Your Illinois Divorce
Pets have increasingly become grounds for contention in divorce - so much so that many states (Illinois included) have begun to adopt laws regarding the "custody" of pets. Though they may be unable to entirely eliminate the issues that may arise in a high-contention pet custody case, these new laws give pet owners more power when advocating for their animal's well-being. Learn more about how you can handle pet custody issues in both contentious and non-contentious divorces, and discover how the aid of a seasoned divorce attorney can help ease the entire process.
Creating a Pet Custody Agreement
Pets have become beloved family members for most Americans, and some couples treat them more like children than animals. Sadly, they cannot express their feelings or wishes during a divorce. Instead, the matter of custody is left up to the pet owners, and while the law does make provisions for custody, the guidelines are nowhere near as comprehensive as the ones for child-related matters. No "plan" exists. Owners must come up with their own. A few matters to consider when crafting yours might include:
Who feeds, bathes, and walks the pet?
Who takes the pet to their vet appointments?
Who has more time to spend with the pet?
Who engages most often with the pet?
Who covers the pet's expenses?
These factors, along with many others, may be used to make a determination in a litigated pet custody case. As such, parties should consider their emotional and financial contributions to the pet prior to drafting their portion of the pet custody agreement.
Vengeful Spouses and Pet Custody Issues
Just as parties often sought ownership of a pet in divorce to "punish" their spouse under the old laws, individuals may attempt to seek sole or joint custody under the new law as a way to hurt or "get even" with their partner. Abusive spouses may use it as a means of control, or as a way to stay in contact. In these scenarios, owners are encouraged to continue caring for the pet, just as they always have, without making any mention regarding what will happen to the animal. Do not express your wishes to keep the animal, and do not respond if your spouse threatens to take it. Instead, take measures to protect yourself and your pet (i.e. new door locks, removing the doggie door, etc.), keep your wishes and desires to yourself and ensure that your attorney is aware of your situation. If your spouse is simply being vindictive, take comfort in knowing that your seeming lack of interest in the pet may deter them from pursuing the matter further.
Contact Our DuPage County Divorce Lawyers
The way that pet custody is determined by the courts may have changed a little with the passing of the new law, but Davi Law Group, LLC has always aggressively advocated for the best interests of our clients and their animals. Dedicated and experienced, we can assist you with your pet custody issues. Schedule a personalized consultation with our DuPage County divorce lawyers to get started. Call 630-580-6373 today.
Source:
https://www.hometownlife.com/story/news/local/birmingham/2018/03/27/pets-increasingly-becoming-divorce-battleground/461137002/