Free Initial Consultations

630-580-6373
With offices in Naperville, Joliet, Wheaton, Plainfield & Chicago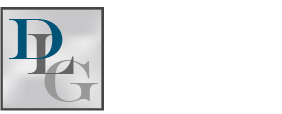 Tips to Increase Family Time
Every parent is probably aware of the constant struggle between home life and career. Each aspect of a parent's life demands time, effort, and attention. With so much energy required, many parents may feel they are not spending an adequate amount of time on a specific area of their life. This situation likely affects many married parents, but may be felt even more acutely by those single or divorced parents who are attempting to maintain a home and a relationship with their children without support from a partner.
Work-Life Balance
A recent article offered several suggestions for ways to increase the amount of time mothers can spend with their children, but surely parents of both genders can heed the advice.
Define your needs by crafting your individual approach to balancing your work and home life. Find a routine that works best for your family, and that you can incorporate and stick to as a family according to what is important to you.
Schedule and prioritize by planning ahead. If you are cutting back on work hours, determine a time to make up any work you may not be able to complete. Figure out your work schedule for the next day in advance, and map your day out in time increments. This will lead to increased efficiency, giving you more time to spend with your family.
Redefine what a successful blend of work and family time means for you, which may not mean an equal balance all the time. The goal is to be flexible and transparent about the needs of your job and your child, which should help you better manage each.
Over-communicate at home and work. If you teach your kids qualities like professionalism, teamwork, work ethic and problem-solving skills, they may be more likely to understand when your job demands more of you and causes you to miss some family time since they know what you are doing at work.
Create parallel paths if possible and when necessary, especially if emergencies come up. Parents may find that working from home while the kids work on homework is a good fix for situations like these.
Share a passion and recharge. Not only is the amount of time spent with your kids important, but the quality of that time is imperative as well. Do something you both enjoy, so even if family time is sparse, it is well spent. This may also help in renewing your energy to re-engage in work.
Trust your team at work, since you cannot always be responsible for doing everything alone. If you build a relationship with your team at work, you will be more likely to depend on them in situations that call for your attention on your family.
Family Law Attorney
The attorneys at Davi Law Group, LLC have successful experience handling divorce and child custody matters for their clients. Contact us today for a consultation at one of our offices located in Chicago, Wheaton, and Warrenville.