Free Initial Consultations

630-580-6373
With offices in Naperville, Joliet, Wheaton & Chicago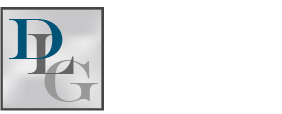 With more parents speaking out about the benefits of 50-50 shared parenting, and more studies indicating their benefits, the popularity of such plans are increasing. Of course, like most things, there are some challenges to drafting such a parenting plan - especially if you are used to being around your child all of the time or have doubts about the other parent's ability to handle the child. Discover how to overcome such challenges in your parenting time case, and how our seasoned family law attorneys can assist you with the process.
Pursue an Amicable Divorce or Separation
Relationships that end in explosion might make for great fiction, but in real life, these endings have real consequences - especially when there are children involved. Studies have shown that it is not necessarily the end of the relationship that negatively influences children. Instead, they say it is the amount of conflict they experience between their parents on a daily basis. That means two very important things:
Staying in a toxic relationship is highly unlikely to benefit your child. Instead, it is far more likely to do them harm, and
An amicable split to your relationship is far less likely to have a negative impact on your child than a toxic one.
Focus on Your Child's Needs and Best Interests
Parents are only human, and divorce and break-ups are often painful, which can cause emotions to run high. As a result, the parent may struggle to separate their own feelings about the end of the relationship from what the child truly needs - which is often a healthy, connected relationship with both of their parents.
Know When to Seek Assistance with Your Case
Since parents are often unaware that their own grief or pain is clouding their judgment, it is important to recognize the signs and symptoms of a toxic situation (i.e. frequent arguments, withholding or threatening to withhold the child from the other parent, using the child to deliver messages, etc.), as they can be an indicator that more help is needed to reach an amicable resolution. Legal assistance, counseling, and child advocates are just a few of the resources that struggling parents use to help them work through the challenges of a shared parenting plan.
Contact Our DuPage County Parenting Time Lawyers
Davi Law Group, LLC understands just how important it is to preserve the best interests of children, and we will work hard to care for your family. Schedule your no-obligation consultation with our Wheaton parenting time lawyers to get started. Call 630-580-6373 today.
Source:
https://www.washingtonpost.com/local/social-issues/more-than-20-states-in-2017-considered-laws-to-promote-shared-custody-of-children-after-divorce/2017/12/11/d924b938-c4b7-11e7-84bc-5e285c7f4512_story.html?utm_term=.3b950da23fe1
https://www.chicagotribune.com/lifestyles/sc-fam-modern-custody-agreements-0313-story.html