Free Initial Consultations

630-580-6373
With offices in Naperville, Joliet, Wheaton, Plainfield & Chicago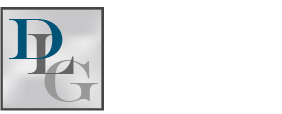 Divorce can be a tumultuous process, full of pain, grief, and anger. When paired with the sensitive topic matters often seen in a divorce (i.e. the division of assets and parenting plans), proceedings can become explosive. Yet, in many cases, communication with your spouse is necessary (particularly when there are children involved). The following tips, along with assistance from a seasoned divorce attorney, can help to improve the situation.
Use Technology to Communicate with Your Spouse
Communication may be necessary during a divorce, but you do not have to speak with your spouse face-to-face. You can opt to use technology instead. Email, text, and even phone applications allow you to discuss pertinent matters, such as child pick-up and drop-off schedules with little to no contact. These measures can do more than just reduce stress; they can give you the chance to carefully examine your statements before sending them. Read over everything, or ask someone that you trust to examine your text or email to reduce the chance of a miscommunication, and always stick to the matter at hand.
Practice Self-Care and Seek Professional Help When Necessary
Self-care may not seem like an aspect of communication, but when you are stressed or hurt, your emotions can bubble to the surface, even when you do not intend for them to do so. Self-care and skilled assistance from a therapist, support group, or psychologist can help you keep your feelings under wraps so that they do not further complicate your divorce.
Allow Your Attorney to Handle Most of the Communication
Although you and your spouse may need to communicate during a divorce, most matters can be handled by your attorney. As an example, consider how matters involving the division of marital assets are typically handled in a divorce. Rather than communicating with their spouse, parties typically discuss their financial situation with an attorney. From there, the lawyer develops an offer that safeguards their client's short- and long-term financial well-being. The offer is then presented to the other side's attorney.
If accepted, the proposed offer becomes a part of the divorce plan. If rejected, negotiations begin, and parties begin to work toward an agreement. In cases where an agreement cannot be reached, a judge examines the situation and makes a ruling, based on the evidence presented by each party's attorney.
Contact Our DuPage County Divorce Lawyers
If you are planning to file for a divorce, contact Davi Law Group, LLC for skilled and compassionate legal assistance. Committed to protecting your best interest, our Wheaton divorce lawyers can manage the most trying aspects of your case. Call 630-580-6373 for a consultation.
Source:
https://www.apa.org/helpcenter/healthy-divorce