Free Initial Consultations

630-580-6373
With offices in Naperville, Joliet, Wheaton, Plainfield & Chicago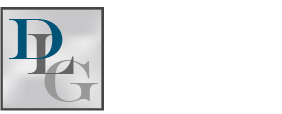 The process of settling a
divorce
can involve many court appearances.  In most cases, the attorneys representing each spouse will act in the spouse's best interest.  But, on occasion, a spouse may be asked to appear in court in order to supply evidence about related issues, such as 
child support
, child custody, or the division of property.  The following are some tips that can ensure that you make the best appearance possible.
Dress for Success
You only have one chance to make a
first impression
.  Dressing appropriately for divorce court is very important.  The proceedings of a divorce court should be treated with respect and formality. Both genders should be dressed nicely without being flashy.  Also consider covering tattoos, earrings and even leaving behind jewelry.
Be Organized
Make sure that you are on time for your appearance.  Being punctual is respectful manner towards a divorce court judge.  Being early can also allow you to remain calm and collected.  While the divorce might make your temper flair, be reserved with your attitude.  Your attorney can help you prepare for your emotions by letting you know what to expect as well as running through questions that may set you off.
Be Honest and Brief
When you are being examined in court, it is important to keep your oath of honesty.  But it is also as important to keep your
answers
short and sweet.  Avoid the desire to tell everything about an event or feeling that you have.  Focus on the purpose of the question and offer only the shortest answer possible.  Offering up any information that is not asked for can hurt your case and inadvertently help your spouse's.  It is also important to remember that if you do not know the answer, then say that.  Guessing is just as bad as lying. There other things to remember while in divorce court.  An experienced family law attorney can help alleviate your stress about this appearance.  Contact
a knowledgeable divorce attorney in Warrenville
today.