Free Initial Consultations

630-580-6373
With offices in Naperville, Joliet, Wheaton & Chicago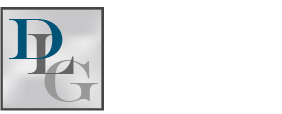 When searching for an attorney to represent you in an Illinois divorce, it is crucial that you find one who can fit your needs. For example, an attorney who has limited litigation experience may not be the most suitable choice if you expect your divorce to be contentious. Take the guesswork out of the process. Ask each prospective attorney these three questions to determine if they may be a suitable fit for your case.
How Long Have You Been Practicing Divorce Law?
Although more experienced divorce attorneys will usually cost you more, the knowledge and connections they bring to the table are usually worth it. Of course, if you are trying to keep your divorce costs manageable, you could always turn to someone who has recently graduated law school. Usually zealous in their approach and eager to gain experience, they are often less expensive than more experienced attorneys, but you are taking a risk by hiring them.
In conjunction with this question, it is advised that you also ask prospective attorneys how many times they have taken cases like yours to litigation and won. The reason for this is that litigated divorces are usually far more complex than negotiated ones. Hiring an attorney who is not skilled in litigation can also place you at risk of losing a substantial sum in your settlement.
How Can I Best Achieve My Divorce Goals?
Skilled divorce lawyers can provide you with a roadmap – steps and actions that you can take now and in the coming months to achieve your goals in divorce. If it is a quick end to the marriage you want, your attorney should be able to explain the step-by-step process of a negotiated divorce. They should also inform you of what obstacles you may face along the way. An example would be an argumentative spouse who has no interest in settling outside of court.
Can I Do Anything to Protect Myself Now?
Before you leave the office, ask any prospective attorney what you can do to reduce your risk of divorce troubles in the coming weeks. You may receive advice pertaining to paying or pursuing alimony, child support, or temporary orders on child-related matters. If there is a risk or history of domestic violence, the attorney may also recommend that you seek an order of protection. If there is a risk that asset hiding may be a problem, the attorney may recommend that you quickly obtain representation so that any funneling of funds can be stopped – hopefully before it ever even starts.
Our Wheaton Divorce Lawyers Have Your Best Interest in Mind
At Davi Law Group, LLC, we have your best interests in mind. Dedicated and experienced, our Wheaton divorce lawyers can help you navigate through even the most complicated and contentious of divorces. No matter what the circumstances may be, we aggressively pursue the most favorable outcome possible. Schedule your personalized consultation to get started. Call 630-580-6373 today.
Source:
https://www.cnbc.com/2016/01/17/breaking-up-is-hard-to-do-protecting-assets-in-divorce.html