Free Initial Consultations

630-580-6373
With offices in Naperville, Joliet, Wheaton, Plainfield & Chicago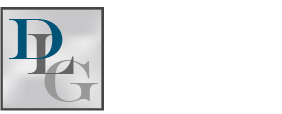 Adoption can be a rewarding and fulfilling experience for all involved, but it is not a decision that should be taken lightly. By going through this legal process, you are taking on all of the financial, medical, emotional, and developmental needs of the child. The following are five things you need to know and consider before embarking on your adoption journey.
1. You Need Stability, Not Perfection
Families considering adoption often allow themselves to become overwhelmed with all the tasks and changes involved. They may also become nervous about their shortcomings during the interview or home study process. Rest assured that you do not need to be perfect to complete an adoption. You are not required to have a "traditional" household. All you really need is to prove that you can provide a stable, loving environment for a child and that you will do everything possible to ensure the child's needs are met.
2. Adoption is a Life-Long Journey
While the legal adoption process only lasts for a short time, adoption itself is a life-long journey. For the rest of your life, you will be a parent. You and your child may also face serious challenges, such as questions about a birth parent or feelings of sadness when you tell them about the adoption. It is often beneficial when adoptive parents consider the journey and how they may face the challenges, prior to completing the process.
3. Some Children Have Emotional, Physical, or Developmental Issues
It is important that prospective parents recognize that some children suffer from emotional, physical, or developmental issues. Such issues are most common in foster child adoptions, but they may be present, even in private or international adoptions. Know what your limits might be (can you reasonably meet the needs of a child with a disability?), and have a plan in place for handling any issues that your child may face after joining your family.
4. Adoption is Not Always Expensive
While private and international adoptions can become quite costly, often venturing into three figures, it does not have to be expensive. Foster child adoptions tend to be some of the least cost-intensive adoptions, as the state will often help to cover at least some of the fees. Stepparent adoptions also tend to be fairly inexpensive. In other adoption types, it is important to know what you are paying, and why to avoid any unnecessary costs or fees.
5. The Process Can Be Grueling and Complex
Even in the best of situations, adoption can be a grueling and complex process. Parents wishing to adopt a newborn may be faced with the heartache of a birth mom who changes her mind. Those adopting a child from overseas may have to navigate mounds of bureaucratic red tape. Foster child adoptions may fall through. Be prepared for these issues, and many others, by ensuring you have seasoned legal assistance on your side.
BONUS: Hiring a Seasoned Wheaton Adoption Lawyer Can Ease the Transition
Hiring a seasoned DuPage County adoption attorney can reduce stress for your family. It can also cut back on the risk of delays. Ease the transition for your family by contacting Davi Law Group, LLC for a personalized consultation. Call 630-580-6373 today.
Source:
https://www.womansday.com/relationships/family-friends/g2540/things-to-know-before-adopting-children/