Free Initial Consultations

630-580-6373
With offices in Naperville, Joliet, Wheaton & Chicago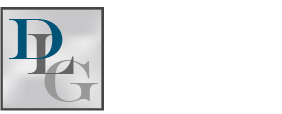 As a parent, you want the best for your child. To provide that, you need to ensure that their emotional and financial needs are met. In many cases, the establishment of paternity can help you in that quest - yet, this is not always the case. Learn more about the potential pros and cons of establishing paternity in Illinois, and discover how assistance from a seasoned family law attorney can help protect your child's best interests, both now and long into the future.
Understanding the Potential Benefits of Establishing Paternity
Regardless of whether you and your child's father are currently involved in a relationship, your child deserves all that they have to offer. Sometimes, that involves you fostering a relationship between your child and their biological father. Other times, it means ensuring that your child's financial needs are met - generally through financial support from the father. Unfortunately, many of the benefits that may be owed to you or your child (i.e. child support, military dependent benefits, health insurance, inheritances, and other similar benefits) can only be obtained if the biological father is legally named. For this to happen, you need to legally establish paternity, either through the hospital or through the courts.
In the state of Illinois, there are three ways to do this:
You and the biological father can sign a Voluntary Acknowledgement of Paternity (VAP) shortly after your child is born;
You can request paternity testing through the courts or the Department of Children and Family Services (DCFS); or
You can open a child support case through the family courts or DCFS.
Note that all options, other than the VAP, may take a bit of time to complete. As such, you would have to meet your child's needs independently, or through an informal agreement with the biological father. An attorney may be able to help you in either situation.
Understanding the Potential Drawbacks of Establishing Paternity
While most families can benefit from the establishment of paternity, there are situations in which the legal naming of a father may cause undue harm to either the mother or the child. Situations involving domestic violence or abuse of the child are a prime example. Thankfully, you do not have to completely forgo the process, just because you or your child are at risk. Instead, you can seek legal protections, such as a restraining order, while still reaping the potential benefits of paternity establishment (i.e. child support, military benefits, and insurance for your child).
Contact Our Wheaton Family Law Attorneys
If you need help with establishing paternity for your child, or if you have questions about the process, contact Davi Law Group, LLC. Our DuPage County family law attorneys are some of the most skilled and trusted in the state. Call 630-580-6373 for your consultation.
Source:
https://www.dshs.wa.gov/faq/what-are-pros-and-cons-establishing-paternity