Free Initial Consultations

630-580-6373
With offices in Naperville, Joliet, Wheaton & Chicago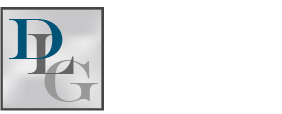 Divorce has seen a lot of changes since its peak in the United States. Whereas courts used to almost always award custody to the mother, with fathers being afforded very few rights, the system now recognizes that children need and deserve the love and support of both parents. Developmental and behavioral studies on children have been integral to these changes, but parents themselves have helped to pave the way as well.
Divorcing Parents Have Created a New Trend
While some divorce cases involving children remain acrimonious, the majority of parents recognize that their child is extremely vulnerable to behavioral and emotional trauma during parental separation. Moreover, parents are becoming more knowledgable about the negative effects that a bitter divorce can have on the future and overall development of their child. As a result, many are intentional about the way they conduct themselves during the divorce process.
Those who struggle to get along often seek out legal support. Parents have also worked to come up with ways to minimize strife and conflict in their divorce cases (i.e. communicating through text or email and minimizing conversations over the phone and in-person). They avoid saying negative things about the other parent in the presence of their child, and they foster a healthy and continued relationship between their child and their former spouse. As a result, divorcing parents are paving the way for a better future for their kids.
Going Above and Beyond with the "Happy Divorce"
The "Happy Divorce" trend goes above and beyond the amicable divorce. It involves collaborative child-related decision-making. Parents put aside their own differences and focus on the best interests of their children. Some even go so far as to plan family-oriented events, such as vacations, or they continue to live in the same house (either jointly or alternating their time).
While there are those who may worry that this post-divorce connection will only confuse the child, preliminary evidence suggests that this type of closeness may ultimately benefit the child - so long as healthy boundaries stay in place. In other words, each party must function as a responsible adult. They must work hard to resolve conflict in a healthy way, and the best interest of their child must always be at the forefront of every decision.
Not sure if you can pull off this sort of close connection with your spouse during or after your divorce? There are other ways to safeguard your child's development and emotional well-being.
Contact Our Wheaton Divorce Lawyers
An amicable divorce is possible, even in the most volatile of situations. With seasoned legal guidance and assistance from Davi Law Group, LLC, you can smooth your child's transition. Call 630-580-6373 and schedule a personalized consultation with our DuPage County parenting time lawyers today.
Source:
http://www.fox13news.com/news/local-news/-our-happy-divorce-couple-s-goal-was-to-protect-child-following-divorce