Free Initial Consultations

630-580-6373
With offices in Naperville, Joliet, Wheaton, Plainfield & Chicago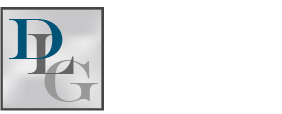 Under any circumstances, it is important to thoroughly prepare for the divorce process so that you have a plan to achieve the best possible outcome. In the past year, uncertainty associated with the effects of the COVID-19 pandemic has made preparing for a divorce more difficult, but also more important. If you are looking to end your marriage, you should be aware of the ways in which the ongoing public health emergency can affect both the process and outcome of your divorce.
Important Considerations for Divorce During COVID-19
Almost every major decision related to the divorce process may be impacted in some way by COVID-19. You should carefully consider your needs and preferences related to each of the following as you prepare:
Contact a DuPage County Divorce Lawyer
At Davi Law Group, we strive to help our clients adapt to the ever-changing realities of COVID-19 as they pursue a divorce, and we are available for phone and video consultations to provide qualified legal guidance. For a free initial consultation, contact our Wheaton family law attorneys at 630-580-6373.
Sources:
https://www.dupageco.org/CourtClerk/62632/
https://www.marketwatch.com/story/divorce-during-the-pandemic-is-harder-than-it-already-is-heres-what-you-need-to-know-2020-05-27