Free Initial Consultations

630-580-6373
With offices in Naperville, Joliet, Wheaton & Chicago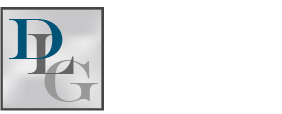 Divorce has become so commonplace that there are now "trending" issues. One of the most recent examples is the destination divorce, in which couples travel to a remote location to celebrate the end of their marriage. Is this an option you should consider once your divorce is complete, or is the hype more appealing than the actuality of such a celebration?
What is a Destination Divorce?
Unlike a destination wedding, the actual proceedings do not occur at your locale of choice. Most of this is due to the laws, which tend to require that you reside in the state and county where you file for divorce. Instead, a destination divorce is simply a celebration or relaxation retreat - a place you go to visit and celebrate your newfound freedom.
Where Do People Go?
While destination divorce locations are about as varied as the people involved in the proceedings, some places are more common than others. At the top of the list is Las Vegas, which has morphed from your typical bachelor and bachelorette party locale to a place where almost anyone can find fun. International locales are also highly popular, particularly for those that felt limited in their marriage. Relaxing retreat locations (i.e. Hawaii, the Bahamas, etc.) are also exceptionally commonly seen in the destination divorce trend.
Is a Destination Divorce Party Right for You?
Destination divorces are enjoyed by people from all walks of life - even those with a modest settlement. However, it is important that you carefully balance your immediate desires with that of your long-term financial needs and goals. Of course, that does not mean you have to completely forgo the party. Instead, you might look at affordable, low-key destinations - perhaps even one in your area. It can also help to develop a budget and spending limit before you go to reduce the risk of ending up in a financial bind. Lastly, if you invite friends along (which many people do), clarify what you will pay for over the course of the trip - and stick to it.
Contact Our Wheaton Divorce Lawyers for Skilled Assistance in Your Divorce
Your settlement amount in a divorce can be a major factor when determining if a destination divorce party may be doable in your situation. The seasoned DuPage County divorce attorneys at Davi Law Group, LLC can help you fight for the most favorable outcome in your case. Call 630-580-6373 and schedule a personalized, no-obligation consultation to get started.
Source:
https://www.detroitnews.com/story/travel/2019/04/29/destination-divorce/39405023/