Free Initial Consultations

630-580-6373
With offices in Naperville, Joliet, Wheaton & Chicago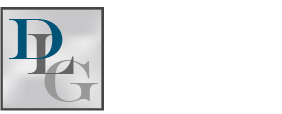 It is every parent's worst nightmare: a knock on the door and an investigation by the Department of Child and Family Services (DCFS) accusing you of child abuse. Even parents that have nothing to hide and have not mistreated their children at all still fear that a wrongful allegation will have ongoing consequences. Hopefully, at the end of the day, the truth will win, but it is important to have some idea of the process to know what you are up against.
Someone Calls DCFS
The Illinois Department of Child and Family Services is the agency that is responsible for investigating claims of child abuse and neglect. DCFS has a hotline that anyone can call to report suspected abuse or neglect of children. There are also people called "mandated reporters", such as doctors and teachers, that are required by law to inform DCFS if they have any suspicion of child abuse.
Once someone calls DCFS about you or your family, this may be enough to start an investigation. The person who answers the phone call will decide whether there is enough evidence to begin an investigation.
Investigation
If DCFS decides that they need to investigate, they may also involve the police because the allegations may also involve criminal charges. The agencies will work together, so remember that anything you say to one agency may be shared with another.
During the investigation, DCFS will try to gather evidence to find out whether there is "credible evidence" of abuse or neglect. DCFS will also use the evidence they find to decide whether the child or children are currently safe in their home. DCFS investigates allegations by interviewing the person who made the allegations, the parents, and sometimes the children. DCFS may also interview teachers or other people who may know of potential abuse or neglect. Further, DCFS will also look at the house and evaluate it for safety while also looking for evidence of abuse and neglect.
After Investigation
DCFS has 60 days to finish the investigation and make a decision about whether there is enough evidence of child abuse or neglect to go to court. If DCFS decides that there is no evidence of abuse or neglect, then they will say the allegations were "unfounded" and will send a letter to the parents. However, if DCFS believes there was evidence of abuse or neglect then the allegations will be found "indicated" and they will also send a letter. If abuse or neglect is indicated then your name will be added to a central registry that may keep you from getting certain jobs and other consequences. You can appeal the decision to indicate abuse, though.
DuPage County DCFS Defense Attorneys
If someone has called DCFS on you or your family, it may be just the beginning of a long and arduous process of proving your innocence. It is important that you have the assistance of a skilled DCFS defense attorney. Our skilled DuPage County DCFS defense attorneys at Davi Law Group, LLC can help you at any step in the process.
Sources:
http://www.illinois.gov/dcfs/safekids/reporting/Pages/index.aspx
https://mr.dcfstraining.org/UserAuth/Login!loginPage.action;jsessionid=30C7DD551D72EBE93492BE0666EB6A3B