Free Initial Consultations

630-580-6373
With offices in Naperville, Joliet, Wheaton & Chicago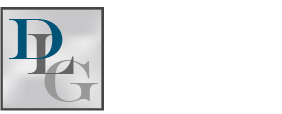 Illinois has specific requirements before a judge will declare that a marriage is invalid (or annulled). Those seeking to have a marriage declared invalid must show that one of the following four circumstances is true:
a party lacked capacity to consent to the marriage at the time the marriage was solemnized, because of mental incapacity or infirmity, or because of the influence of intoxicants, or a party was induced to enter into a marriage by force, duress or by fraud;
a party is unable consummate the marriage through sexual intercourse and the other party did not know of the inability;
a party was aged 16 or 17 years old and did not have the consent of parents or guardian, or judicial approval; or
the marriage is prohibited.
Each of these grounds is highly fact-specific and can give rise to litigation because a lot can ride on whether the marriage ever existed. Imagine a scenario where an elderly man decides to divorce his wife of many years with whom he has had several children, and marries a younger spouse. Shortly thereafter, the husband, who has been ill, dies without a will. Under Illinois inheritance laws, his new wife would get half of his property and the children would get the other half. As one may imagine, the children from the prior marriage will attempt to
disinherit
the new bride as she was with their father only for a brief period. To do so, they have to challenge the validity of the marriage. They could argue that considering the father's old age and illness, he lacked the mental capacity to acquiesce to the marriage. If the judge agrees with them, the judge would declare the marriage invalid, which means that the new spouse was never a spouse, and she would not have a claim to the estate. Marriage annulments can have serious consequences. If you have questions, consult an
experienced Illinois family law attorney
.