Free Initial Consultations

630-580-6373
With offices in Naperville, Joliet, Wheaton, Plainfield & Chicago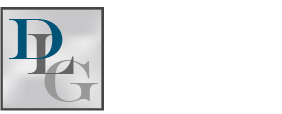 The Benefits of Establishing Paternity in Illinois
When a baby's parents are married at the time of birth, both are presumed to be biologically related to the child, and each parent automatically reaps the benefits of parentage. Such is not the case when the baby's parents are unwed at the time of birth. In this situation, the child's biological tie to the mother is assumed, but their biological tie to the father must be legally established.
Why go through this extra trouble, especially if you are living together and plan for it to remain that way? What if you are no longer together but have an amicable co-parenting relationship and a standing co-parenting agreement in place? Even in these situations (and others), the legal establishment of paternity is highly recommended. Learn more about the benefits of completing this process, and discover how a seasoned family law attorney can assist you while trying to navigate your way through it.
How Paternity is Established in Illinois
In the state of Illinois, paternity is legally established in one of three ways:
The father and mother sign a Voluntary Acknowledgement of Paternity (VAP) at the hospital or shortly after the child's birth. The form is then filed with the Department of Healthcare and Family Services (DHFS). (Parents are discouraged from signing a VAP form if there are any doubts that the father and child are biologically related);
DHFS may pursue an Administrative Paternity Order for a child or mother requesting or receiving certain services; or
The mother or father may file an Order of Paternity through the courts.
Unwed Mothers - The Benefits of Establishing Paternity
Mothers stand to reap several benefits when they legally establish paternity, including the right to pursue an order for child support through either DHFS or the courts. The child may also reap benefits once paternity is established, such as medical coverage through the father, benefits for military or veteran dependents, and rights to the father's estate and social security.
Potential Fathers - The Benefits of Establishing Paternity
While fathers may be obligated to pay child support once paternity has been established, they also stand to benefit from completing and complying with the process. Legally named fathers have the right to pursue visitation with their child to increase their chances of developing a lasting and loving parent-child relationship. In certain situations, the father may even pursue legal custody of the child (i.e. child abuse or neglect). The father also ensures they are the first point of contact for the child if something happens to the mother, such as a death or accident.
Contact Our Wheaton Paternity Attorneys
At Davi Law Group, LLC, we understand that there are many reasons why parents may wish to establish paternity for their child. Our seasoned and experienced DuPage County family law attorneys are here to help. Call 630-580-6373 to schedule a consultation. Whatever the circumstance, we always strive for the most favorable outcome possible.
Source:
https://www.illinois.gov/hfs/ChildSupport/FormsBrochures/Pages/hfs3282.aspx