Free Initial Consultations

630-580-6373
With offices in Naperville, Joliet, Wheaton & Chicago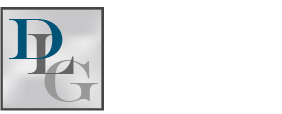 Despite court and family efforts, there are times when it is in the best interests of a child to terminate a parent's rights. This means that a parent will no longer be legally responsible for a child, does not have to pay child support, and cannot make any decisions regarding a child's welfare. However, Illinois has a fairly unique and strict set of rules regarding when one parent is allowed to petition for the termination of the other parent's rights.
Parental Right Termination Law
In Illinois, one parent is not allowed to simply petition for the termination of another parent's rights. Under Illinois law 750 ILCS 50/1, a parent's rights can only be terminated in conjunction with the Adoption Act or in a juvenile case. State legislators determined that it is in the best interests of a child that both parents retain their rights, except in extreme circumstances—a negligent parent still has an obligation to pay child support, even if he or she is absentee.
The Adoption Act states that a parental unfitness claim must be made in order for a court to terminate a parent's rights. For an absent parent, the grounds for unfitness include abandonment, abandonment of a newborn at a hospital, abandonment in any setting where it is inferred that he or she meant to relinquish parental rights, failure to keep a degree of interest in a child, desertion of a child, failing to visit or communicate with a child for at least one year, failing to make a good faith effort to pay for a child's expenses, or failing to provide reasonable support for a child.
It is important to note that typically, even if the court finds that one parent is unfit, an Illinois judge is not likely to terminate parental rights unless another person is prepared to adopt the child. This ensures that two people are providing for the welfare of the child, and the potential adoptive parent must meet the qualifications of the law. In addition, termination through a juvenile case is rare because the state is the only party allowed to bring that type of case to court.
Objection to the Termination
If a parent objects to the petition for termination of his or her rights, he or she does have the opportunity to provide evidence of an interest in their child's life. This includes showing proof of attempts to create a relationship with the child, paying child support, visiting or attempting to visit the child, and sending or attempting correspondence with the child. If the parent can prove that the custodial parent is deliberately interfering with an attempt to maintain an interest in their child, it is also considered a defense to a termination petition.
Our Family Law Attorneys Can Help
If you or someone that you know has questions regarding the termination of parental rights or any other issue of family law in Chicago or the western suburbs, our experienced DuPage County family law attorneys are here to help. Call or contact Davi Law Group, LLC today for a private and free review of your claims.