Free Initial Consultations

630-580-6373
With offices in Naperville, Joliet, Wheaton & Chicago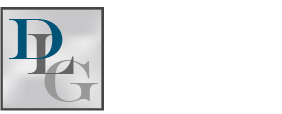 Once the difficult decision to divorce has been made, parties often struggle with how to break the news to their family, friends, and children. While everyone is different and each couple will decide how to proceed, based on what works best for their needs, there are some hard and fast rules that you can use when talking to those that are closest to you. The following also provides some valuable information on what an experienced attorney can do to assist in your divorce.
Avoid a Social Media Frenzy
Social media has become the way to communicate these days, but it is not necessarily the best way to break the news of a divorce - especially when it comes to family and friends. Sharing that you are going to divorce online can also cause a tense social media situation if you and your spouse have mutual family and friends. In short, conversations like this are typically best held in person. If distance and finance will not allow for an in-person conversation, a phone call may suffice.
Start with Family and Your Inner Circle
It might seem obvious to first share the news of divorce with the people who are closest to you, but you might be surprised how often couples fail to share the news with family and their closest friends first. Sadly, this can damage relationships. Avoid the problem altogether sharing the news with your family and inner circle before you tell anyone else about the impending divorce.
Consider the Relationships
How you tell someone that you are going to divorce will often depend on the relationship you have with them. In some cases, it may even determine if you or your spouse should break the news. For example, it may be best to let your spouse tell his or her family on their own. Or, if you are particularly close to their family, you may wish to tell them together. When it comes to telling your children, the conversation should be held with both you and your spouse present.
Choose Your Words Carefully
Divorce does not impact just you and your spouse; it can also have an effect on your family, friends, and community. For example, your employer may become concerned that you are going miss too much work once they hear you are going through a divorce. Reduce the likelihood of such issues by choosing your words (and the amount of information that you share) wisely.
Contact Our DuPage County Divorce Lawyers First
You have a lot of people to tell about your decision, but the first person you should talk to is your attorney. By doing this, you can start to protect your financial future, long before you even tell your spouse about the divorce. Davi Law Group, LLC is the firm to trust. Competent and caring, our Wheaton divorce lawyers aggressively protect your best interests at every turn. Call 630-580-6373 to schedule your personalized, no-obligation consultation today.
Source:
http://www.chicagotribune.com/lifestyles/sc-fam-how-tell-explain-divorce-0213-story.html