Free Initial Consultations

630-580-6373
With offices in Naperville, Joliet, Wheaton, Plainfield & Chicago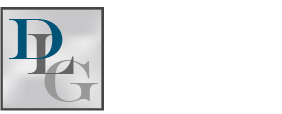 Thanks to mounds of scientific research, the verdict on how to best help children after a divorce is clear: In most cases, children fare best when they have a healthy and consistent relationship with both of their parents. Ideally, that would include a lot of face-to-face time with the child, but not every divorced couple can stay in the same neighborhood, city, or state.
Just a short few years ago, families who lived far apart had to rely on phone conversations to stay connected. In-person visits, though scheduled as frequently as possible, rarely made up for the lack of face-to-face contact that occurred between the parent and child during their separation. Science says that technology is already starting to fill that gap - and its effect is only expected to improve over time.
Video Chatting, Texting, and Social Media Helps Parents and Kids Stay Connected
Parent-child connections can be difficult to maintain after a divorce - and not just because of time or distance. In high-conflict situations (i.e. differing views on hot topic issues, such as discipline, religion, or values), parents may struggle to maintain civil communications.
Studies have shown that parental toxicity can have a severe and lasting impact on a child's development, so it is usually advised that parents in high-conflict situations minimize contact. Sadly, the communication between the child and parent can start to suffer in such cases. A new study, published in the Journal of Family Issues, may have provided an answer.
Researchers surveyed almost 400 divorced mothers and fathers with children between the ages of 10 and 18. They found a variety of parenting styles and co-parenting relationships, but researchers divided them into three groups: cooperative, moderately engaged, and conflicted. Aspects of the parent-child relationship - parental warmth, knowledge of the child's life, and discipline consistency - were also examined. In the end, the parents had closer relationships with their children when they frequently communicated via technology. In contrast, parents who rarely communicated with their child via technology (once a month or less) lacked a sense of closeness with their child, and they had very little knowledge about their child's life.
Our DuPage County Family Law Attorneys Can Help with a Customized Parenting Plan
No two families are the same; divorces should not be the same either. Instead, parents should be able to customize their parenting plan to suit their family's situation and needs. Our Wheaton parenting time lawyers can help. Contact Davi Law Group, LLC at 630-580-6373 and schedule your personalized divorce consultation with our offices today.
Source:
https://www.usnews.com/news/health-news/articles/2019-02-26/one-plus-of-texting-social-media-divorce-made-easier-on-kids