Free Initial Consultations

630-580-6373
With offices in Naperville, Joliet, Wheaton & Chicago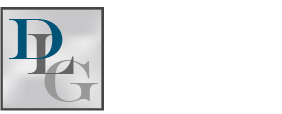 The Chicago Tribune recently reported that a woman from Lake Geneva, Wisconsin was arrested and charged with several felonies and misdemeanors for taking her three children out of state.
The woman, recently divorced, had parental responsibilities of the children, though her ex-husband was granted visitation. She and her three children, ages 14, 12 and 10, were discovered in Georgia when another Lake Geneva resident, who was also vacationing in George, noticed the family and called the police.
Police and other authorities had been looking for the woman and her children after they were declared missing several days prior.
The woman was charged with three counts of felony for interfering with child custody, three misdemeanor counts of contributing to truancy, and another misdemeanor count of disorderly conduct. Georgia is likely to extradite the woman back to Wisconsin where she will face the charges.
While an extreme example, this case does bring up an important point regarding when you are able to take your children out of state. This situation arises when parents are separated or divorced and share parental responsibilities of the children. Even if the other parent has little or no visitation, if he or she has parental rights, then you need to be careful to follow the laws so you do not end up facing charges.
Does it Interfere with the Other Parent's Time?
If you plan to take your children out of state, make sure that your plans interfere as little as possible with the other parent's time. If it is impossible to not interfere, then you can ask the other parent for flexibility and make arrangements for him or her to make up the visitation when you return.
Check Your Agreement
Your parenting plan agreement, separation agreement, or divorce agreement will define your rules and responsibilities related to parental responsibilities. Therefore, your agreement should be the first place you check to find out what conditions need to be met to be able to travel with your children.
Get Permission
In a family where there has not been a divorce, parents are permitted to take their children anywhere as long as both parties agree. However, whether an agreement requires it or not, you should attempt to obtain consent from the other parent to make everything easier for all of you.
Let Us Assist You Today
Even if you think you understand all that the parenting plan agreement requires of you, you may be mistaken. You should talk to a knowledgeable family law attorney to make sure you do not accidentally run afoul of the agreement. Our dedicated DuPage County family law attorneys at Davi Law Group, LLC can assist you in understanding your parenting plan agreement, and can help you with any other family law matters.
Sources:
http://www.chicagotribune.com/news/local/breaking/ct-lake-geneva-missing-mom-three-boys-20160523-story.html
http://www.nbcchicago.com/news/local/Missing-Lake-Geneva-Mom-3-Sons-Found-Safe-in-Georgia-380675841.html