Free Initial Consultations

630-580-6373
With offices in Naperville, Joliet, Wheaton, Plainfield & Chicago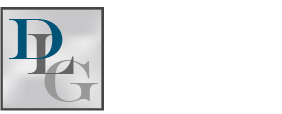 Taking Your Child Out of Illinois
Are you planning a trip with your child that would take you beyond state lines? If you are separated from your child's parent, and you have a custody agreement, there are a few steps that you must take before you can depart.
First, you are obligated under Illinois family law to inform the other parent any time you travel out of the state with your child. You should share information about the length of the trip, where you will be staying, and how you can be contacted.
If the other parent is notified and agrees, you may take your child out-of-state for a short trip or vacation. However, if they do not agree, you would have to get permission from a judge, called an Order of Removal.
Moving Out of State
If you plan on leaving Illinois permanently to move to another state or country, you will need to get an order from a judge, even if the other parent agrees. However, if you and your ex agreed to allow your child to be removed from Illinois when you signed your marital settlement agreement, this permission will apply to the present circumstances, and you will not need new permission from a judge.
How to Get Permission from a Judge
Obtaining permission is not an automatic process. You must convince the judge that it is in the best interests of your child to be allowed to travel with you. The judge will consider the child's needs, where they can best be met, whether it is an important reason for the move. If the judge decides that the move will be harmful to the child, he or she will not allow it.
Also, if your divorce is not yet final, or if you have been separated from your ex-spouse for less than two years, it is not likely that the judge will agree to the move.
Some common reasons for moving with your child that a judge might consider compelling are if you have gotten a job in another state, or if the child may be in danger in your current residence.
Even if you have sole custody of your child, the judge will still weigh all of the equities in deciding whether to enter an Order of Removal, because the courts generally try to preserve the ability of both parents to have a relationship with their child.
An Experienced Custody Lawyer Can Help
The process of obtaining permission can take several months, or even up to a year. If you are thinking of going on a trip or moving with your child, the assistance of a family lawyer with knowledge of Illinois law is invaluable. A
DuPage County family law attorney
specializing in custody issues can help you determine whether permission from a judge is needed, and can guide you through applying for permission. Contact the Davi Law Group, LLC today for a consultation.