Free Initial Consultations

630-580-6373
With offices in Naperville, Joliet, Wheaton & Chicago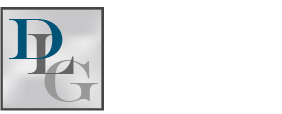 If you are in a high-conflict marriage and are seeking a divorce, you may begin to wonder if your spouse has a diagnosable mental issue such as a borderline personality disorder. Often, a skilled family law attorney can help reduce conflict in these tense divorce and custody proceedings.
Definition of Personality Disorders
The two common types of personality disorders are borderline personality disorders, which are more common in women, and narcissistic personality disorders, which are more common in men.
Borderline personality disorders are characterized by intense anger, mood swings, and idealization—and then devaluation—of another.
Narcissistic personality disorders are characterized by a preoccupation with oneself to the exclusion of others. Sometimes, this person has a distorted sense of victimization, which results in intense anger and acting out. Other times, this person is detached from others, believes he is superior, and has a large sense of entitlement.
How a Spouse with a Personality Disorder Can Affect Your Case
There are numerous ways someone with a personality disorder can make your divorce and custody case more difficult, including:
The person with the personality disorder may impose harsh consequences, make threats, or create false accusations;
The person with the personality disorder may make elaborate pleas of the other spouse to stay together; and
Many times, you may experience combinations of both extremes.
Tips on Handling a Divorce with Someone Who Has a Personality Disorder
Write down a summary of any high-conflict situations. Be as specific as possible and note anyone who was a witness to the incident;
Be careful of what you say in written correspondence. Even if you are on the receiving end of abusive or harassing emails, it is important not to respond in the same way. Anything you say in writing to your ex will likely be used as evidence in court;
Keep the children out of it. Even though you feel as though your ex is acting out of line, your children should not be told about the issues between parents. If you involve your children, you could be later accused of trying to manipulate the custody process; and
Many clients find therapists to be a useful tool in dealing with spouses with mental illnesses. Therapists can provide you with tools to handle your spouse and your own emotions.
Contact a Divorce Attorney
While you may be at a loss at how to handle a spouse with a personality disorder, experienced family law attorneys have handled many similar cases. Our attorneys understand what litigation tactics should be used in these situations and know how to resolve these cases with the greatest chance of success.
The knowledgeable DuPage County divorce lawyers of Davi Law Group, LLC at can be reached at 630-580-6373. Call today to schedule your first meeting.
Source:
http://www.bpdcentral.com/blog/?Are-You-Considering-Divorce-Read-This-First-9