Free Initial Consultations

630-580-6373
With offices in Naperville, Joliet, Wheaton, Plainfield & Chicago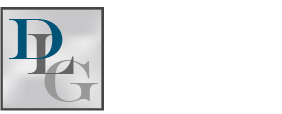 Studies have consistently shown that women are often the ones to initiate divorce, but what are their reasons? A recent survey, conducted by the Australian Institute of Family Studies, asked 43,000 divorced and single parent women about the reasons they ended their marriage. The following covers their top three answers, and it provides you with some strategies that you can use if you suspect that your spouse may be about to file for an Illinois divorce.
Top Three Reasons Women Seek Divorce
The path to divorce is highly personal, and every situation is unique. Yet, as the survey revealed, there are some commonalities that women share in divorce, at least in respect to the reasons why they file. The top reason was differing life goals between partners. For example, a woman nearing her retirement age may realize that she wants to travel, but her already retired husband may only want to stay home and relax all day. The second biggest reason that women file for divorce is infidelity, and the third biggest reason is constant arguing.
When You Suspect Divorce is on the Horizon
When parties are aware of the top three reasons for divorce, they can start to gauge how likely it may be that they are on the path for one themselves. Sadly, when married parties finally realize that a divorce may be on the horizon, some fall into a sense of hopelessness. Others try to "win back" the affections of their spouse through gifts, vacations, or even a promise of change. Then there are those who attempt to reconcile the marriage through counseling. Some of these solutions may save the marriage. Others may not. In either case, parties who suspect that their spouse may seek a divorce should not assume the best. Instead, they are encouraged to plan for the worst. You can do this by:
Preparing for a divorce before your spouse files;
Creating a post-divorce budget;
Opening a separate bank account so you can start saving money;
Monitoring your credit for signs of unauthorized activity; and
Meeting with a seasoned divorce attorney before your spouse files.
Contact Our Wheaton Divorce Lawyers
If you suspect that your spouse may be ready to file for divorce, contact Davi Law Group, LLC for quality legal assistance. Our seasoned Wheaton divorce lawyers are committed to protecting your best interest. We take a proactive approach and attempt to achieve the most favorable outcome in every case. Call 630-580-6373 to schedule your personalized consultation today.
Source:
https://www.3aw.com.au/survey-reveals-top-three-reasons-women-seek-divorce/