Free Initial Consultations

630-580-6373
With offices in Naperville, Joliet, Wheaton, Plainfield & Chicago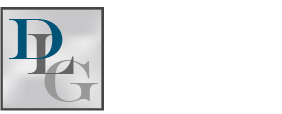 Study Links Twitter and Divorce
This is an age in which the daily use of Facebook, InstaGram, and Twitter, just to name a few, is rampant among much of the population, from tweens to grandparents. Perhaps it is not surprising that such incessant use of social media is playing a part in our daily lives and having a more negative effect than we likely realize. According to an article recently published in Time, a new study revealed that active Twitter use led to divorce and infidelity in many cases.
Twitter Use Leads to Divorce
The study found that those who were active on the social media site Twitter were more likely to be a part of confrontations that had the potential to lead to infidelity and divorce, regardless of how long the relationship has lasted.
The study included 581 Twitter users ranging in age and identified them as active users by posing questions to them about their activity on Twitter along with frequency. The findings of the study rests on the theory that increased Twitter use leads to Twitter-related conflict between spouses. That conflict may lead to relationship killers like cheating and divorce. The study's findings do have a number of limitations, including the fact that participants knew they were answering questions for a study aimed at analyzing the correlation between Twitter use and relationship consequences.
The Up Side
While the findings of this study may suggest that social media use is detrimental to a relationship's outcome, there are some instances where social media benefits relationships. More often, singles are finding partners on social media sites like Facebook. In addition, recent reports have indicated that over 40 percent of young people in the 18 to 29 age range who are in committed relationships are of the opinion that online communication with their partner has brought them closer together. Further, young people who do experience tension in their relationship may be more likely to speak with their partner about the conflict with the use of technology. Also, many couples share an account to a social networking site. This is thought to reduce conflict since it reduces speculation of lying or participating in behavior behind the other person's back.
Divorce Attorney
More likely than not, social media use alone will not make or break a marriage. However, it is interesting to see how technology plays a role in our lives, and perhaps a larger role than we realize. If you are considering the prospect of divorce for one reason or another, consulting with an experienced divorce attorney may help to put your mind at ease. The attorneys at the Davi Law Group, LLC have successful experience representing clients in divorce matters in DuPage and Cook Counties.
Contact us
today to schedule a consultation to discuss the facts of your case. We have offices located in Chicago, Wheaton, and Warrenville, Illinois.