Free Initial Consultations

630-580-6373
With offices in Naperville, Joliet, Wheaton & Chicago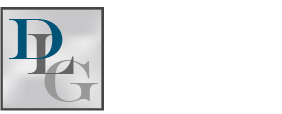 Robert Levenson, UC Berkeley psychologist, became interested in studying marriage and divorce during the 1980's, when he launched his longitudinal study with 156 couples in California. Levenson recruited couples from newspaper ads, public transit stations, senior centers, and churches, touching base with the couples every five years to learn about the challenges and triumphs the couples faced in their marriage.
The recorded conversations with the couples were coded for facial expressions, tones of voice, topics discussed, and body language.
Levenson found several different results from the study. He believes that couples who stayed married longer than 15 years were more likely to value and accept each other, and have given up on the pretense of trying to "change" their partners.
Other findings included that those couples who use the term "we" more often were more likely to resolve conflict, wives play a big role in reducing conflict, and that DNA is connected to marital satisfaction.
The findings regarding the major source of conflict in a marriage is not surprising: the majority of the couples in the study reported that communication barriers were the most difficult to overcome.
While other incidents, like financial stress, might be short-term events that influenced the marriage, communication and child-rearing are "enduring" problems, according to Levenson. If parents believe they are successful in raising children, they have likely conquered quite a few communication issues and the couple can celebrate the triumph of an adult child together. If the children are independent, the parents come together in pride, and if the children are struggling, couples are more likely to express the same concerns about those children.
Even in scenarios where children have been successfully raised and moved out of the house, communication issues can reign supreme, forcing couples farther apart. If you are struggling with your marriage as a result of communication, contact an
Illinois family law attorney
today.