Free Initial Consultations

630-580-6373
With offices in Naperville, Joliet, Wheaton & Chicago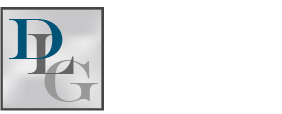 Family structure has changed drastically over the last couple of decades, with many wives now serving as the sole or primary breadwinner. Unfortunately, studies have found that divorce is more likely to occur if the wife is the only one working, and now a new research project suggests that divorce risks are still greater when the husband works but earns less than the wife. So, what happens when a couple goes through a divorce and their familial structure is different from the typical but outdated societal norms? Learn more in the following sections.
Division of Assets with Women as the Primary or Sole Breadwinner
In many ways, the process of divorce does not change, simply because the wife is the sole or primary breadwinner. Debts and assets are calculated to determine the value of the marital estate, and the estate is then divided equitably between the divorcing parties. Yet, because of social issues - particularly those involving lower wages for women - the financial stability of a woman may be even more threatened than a man's after the division of assets in a divorce. Additionally, you may be ordered to pay alimony to your spouse, which only increases your risk of financial issues after the divorce. For this reason, it is critical that wage-earning women have a seasoned divorce lawyer on their side, protecting their financial interests during the entire divorce process.
Child-Related Matters with Women as the Primary or Sole Breadwinner
Matters pertaining to children, like parenting time and the allocation of parental responsibilities are not determined by money. Yet, because work may limit the amount of time that you have to spend with your child, you may receive a lower allocation of your child's time in a divorce decree. Combat such issues by first finding ways to free up your time. Can you cut back on working hours or rearrange them so that you are free to spend time with your child more often? Is there a way that you can telecommute, at least for some your working hours? Also, remember that you may be required to pay child support if there is a large enough disparity in income.
Our Wheaton Divorce Lawyers Offer Aggressive Legal Assistance for Your Case
If you are planning on filing for divorce and are a wage-earning woman, contact Davi Law Group, LLC for assistance. Our seasoned DuPage County family law lawyers offer aggressive representation and compassionate representation to suit your family's needs. Call 630-580-6373 to schedule a personalized, no-obligation consultation with our office today.
Source:
https://www.marketwatch.com/story/can-american-men-ever-be-happy-if-their-wives-earn-more-than-they-do-2019-04-29