Free Initial Consultations

630-580-6373
With offices in Naperville, Joliet, Wheaton & Chicago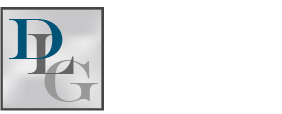 Each year, an estimated 1.5 million children in the United States experience the divorce of their parents. In less populated countries like Norway, the numbers may seem less impactful, but the rate of divorce is actually around the same - around 40 percent. That, along with their low immigration rate, made them the perfect location for a study on the use of antidepressants among the now adult children of divorce.
Gen-X and Millennials Shape Our Understanding of Divorce's Impact on Kids
Divorce used to be a fairly rare occurrence - both around the world and in the United States. Rulings were also very different back then, with mothers often receiving sole custody of the children, along with alimony and child support. Social norms (fathers were usually the breadwinners and mothers typically stayed home to care for the children), paired with the perception that mothers had a superior role in the development of children were largely responsible, but science has since challenged our understanding of familial roles, child development, and the impact that divorce can have on kids.
Generation-X and Millennials grew up during the divorce peak period, and now that they are children, there is a new pool of potential study participants. Divorce laws had already started to change, as more fathers were actively seeking a continued connection with their children, so the outdated social norms had less of an impact on their outcomes. As such, science has determined several interesting things about divorce and kids.
First, fathers were found to be just as critical as mothers in the healthy development of a child. Gen-X and millennial parents are fueling future data on this by striving for amicable co-parenting models in their own divorces. In fact, they may have had an important role in helping scientists determine that children of all ages tend to fare better in a divorce if they spend near equal time with each of their parents. There are some areas where data is still sparse, however. Take the recent Norway study, in which researchers examined the correlation between antidepressant use among children of divorce and their age at the time of the separation.
Using a pool of 180,000 adults who had experienced divorce as a child and a control group of 640,000 who did not experience parental divorce, researchers determined that antidepressant use was most common among adults who had been age four or younger at the time of the divorce. Those who witnessed divorce in their teen years were about 12 percent less likely to use antidepressants as adults than the young-aged children, and those who witnessed their parents divorce as adults themselves were 19 percent less likely to need antidepressants.
Protecting Your Child from the Ill Effects of a Divorce
For decades, parents put off the idea of divorce because they wanted to protect their children from its ill effects, yet science is now showing that children tend to do best when they grow up in a happy, healthy home environment. If your marriage is proving to be an obstacle, it may be worth considering a divorce - especially if there is a good chance that you and your spouse can eventually co-parent in an amicable way.
At Davi Law Group, LLC, we support the amicable co-parenting approach - especially when parents can do it in a way that serves the best interest of the child. Seasoned and experienced, our DuPage County divorce lawyers can work with you to develop a thoughtful parenting plan that can hopefully satisfy the needs and wishes of all involved parties. Schedule your personalized consultation by calling 630-580-6373 today.
Sources:
https://medicalxpress.com/news/2019-01-child-age-parental-divorce-affect.html
https://www.scientificamerican.com/article/is-divorce-bad-for-children/