Free Initial Consultations

630-580-6373
With offices in Naperville, Joliet, Wheaton & Chicago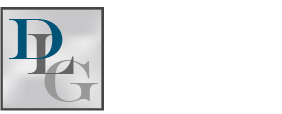 Student loan debt is currently at an all-time high in the United States ($1.5 trillion), and it is creating excessive financial stress for married couples all over the country. In fact, a survey of divorced couples revealed that student loans were a factor in one-third of all failed marriages, and a total of 13 percent specifically blamed student loans for the end of their relationship. How are these debts divided when a couple pursues a divorce, and how can a seasoned divorce attorney help protect your financial well-being during the process? The following information explains.
How Student Loan Debt is Divided in an Illinois Divorce
Debts, like assets, are divided equitably in an Illinois divorce. What this essentially means is that the assets, income, and future earning potential of each party is considered when determining how the debt should be split. The one exception that may apply is if the debt was incurred prior to the start of the marriage; in this instance, it is typically considered pre-marital debt, and the owner of the loan is usually responsible for repaying it on their own.
Protecting Your Financial Future in an Illinois Divorce
Ideally, parties would create a prenuptial agreement before the start of their marriage (or a postnuptial agreement after marriage). Unfortunately, if neither is in place and the parties divorce and must divide student loan debt, the only option is to try and mitigate the potential of financial loss. Parties can do this by:
Ensuring that all property and assets are accurately valued,
Obtaining quality legal representation during the divorce process,
Paying down debt before pursuing the divorce,
Creating a comprehensive divorce plan that addresses future debts and income, and
Pursuing a negotiated settlement rather than a litigated divorce.
Our DuPage County Divorce Lawyers Can Protect Your Financial Future
Divorcing parties often underestimate just how complex the divorce process can be. Student loan debt further complicates matters. Thankfully, it is possible to mitigate the financial problems that may arise because of a divorce. A seasoned divorce lawyer can help.
Davi Law Group, LLC has your best interest in mind, and we will work hard to protect your assets and financial future during your Illinois divorce. Regardless of the situation, our DuPage County divorce lawyers will aggressively pursue the most favorable outcome possible. Start by scheduling a personalized consultation. Contact our offices at 630-580-6373 today.
Source:
https://www.cnbc.com/2018/07/27/1-in-8-divorces-are-caused-by-student-loans.html