Free Initial Consultations

630-580-6373
With offices in Naperville, Joliet, Wheaton & Chicago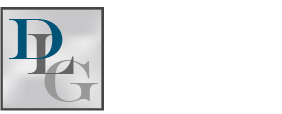 Although litigated divorces may be necessary for some situations, those that are mediated tend to cost divorcing parties less time and money. Mediation can also reduce contention, which is often beneficial for children. What about an attorney, though? Is one still necessary when going through the mediation process, and if so, why? The following sections explain further.
Why Hire a Mediation Lawyer?
Mediations are typically guided by an experienced professional who is at least knowledgeable of the divorce laws in their state. However, this individual must remain unbiased and impartial throughout the entire mediation process, so they cannot give advice. They cannot tell you if your parenting plan is realistic or fair. They cannot tell you if you may be getting shortchanged in your divorce settlement. Quite simply, they can only guide the conversation and encourage compromise that fits within the framework of the law.
An attorney – one that you hire, either to consult with you on the terms of your divorce or to have with you during the entire process – is not just knowledgeable on the norms in family law, they are there to protect your best interest. They can explain if you may be taking a poor settlement or making a decision that may ultimately lead to problems later down the road. In short, having an attorney for at least part of the mediation process simply makes more sense.
When to Hire an Attorney
Not everyone needs an attorney at the very start of negotiations. In fact, some couples can successfully compromise on most of the terms of their divorce with only the help of a mediator. However, even when parties manage to agree on everything, each should have their attorney examine the details of the settlement and parenting plan. Doing so can ensure you know what you are signing, and it can decrease the risk of any oversights.
Couples that struggle with negotiations, those who are unable to quantify what they want or have given to the marriage, parties in a high net-worth divorce, and couples with young children should highly consider an attorney, right from the start of negotiations. Such situations are far more delicate than simple divorces, and there needs to be someone protecting you from oversights, manipulations, and possible disadvantages. Hiring an attorney, right from the start, can also be highly beneficial for parents since it can result in the development of more creative parenting plan solutions.
Contact Our DuPage County Divorce Lawyers
At the Davi Law Group, LLC, we understand that every divorce is unique, and we believe they should be treated as such. No matter what path your divorce takes, no matter what your needs, our DuPage County divorce lawyers will strive to meet them. Dedicated and experienced, we protect your interests, every step of the way. Schedule your personalized consultation to get started. Call 630-580-6373 today.
<![endif]-->