Free Initial Consultations

630-580-6373
With offices in Naperville, Joliet, Wheaton & Chicago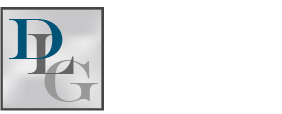 Families choose adoption for a variety of reasons. Whatever your family's reasons may be, it is critical that you take the time to adequately prepare for the mental and emotional toll it can have on all involved parties. Learn more in the following sections, including how the aid of a seasoned family law attorney can help ease the process and improve the overall outcome.
Educate Yourself on the Process
Prospective parents are not always prepared for the mentally and emotionally taxing adoption process, which often exacerbates matters even further. Thankfully, the risk of excessive and unnecessary stress can be reduced if prospective parents take the time to familiarize themselves with the adoption process, as well as any potential obstacles that may arise (i.e. a birth mother changing her mind). Parties are also encouraged to research the various types of adoption (i.e. foster adoption, international adoption, closed adoption, etc.) and the associated costs and requirements to help them in determining which avenue may be most suitable for their situation.
Prepare for Your Family Member's Arrival
Adopting families are often surprised to learn just how much effort goes into preparing for their new member's arrival. First, they must make the home a safe and welcoming place by ensuring the environment is child-friendly (free of adult paraphernalia, clean, and child-proofed for safety). Prospective parents then need to ensure they have all the necessary, age-appropriate supplies on hand (i.e. diapers, clothing, bedding, etc.). Adopting parents must also complete a home study to verify that the home is in suitable condition and the family will be a good "fit" for the child. Typically, this includes more than just a tour of the home; the home study agency may also conduct interviews and background checks to ensure the safety of the child.
Seek Experienced Legal Assistance
Although an attorney is not typically required for the adoption process, prospective parents are highly encouraged to obtain legal counsel. Able to help you better understand the obstacles and challenges associated with the adoption process, an attorney can mitigate against any potential issues in your adoption case. An attorney can also handle the legal aspects of your case, giving you and your family the time you need to prepare for your new family member's arrival.
Contact Our Wheaton Adoption Attorneys
If you or someone you know is planning to adopt a child, contact Davi Law Group, LLC for assistance. Seasoned and competent, our Wheaton adoption lawyers make your family's future our top priority. Call 630-580-6373 to schedule your personalized consultation with one of our offices today.
Source:
https://adoptionnetwork.com/how-to-adopt-a-baby/adoption-process