Free Initial Consultations

630-580-6373
With offices in Naperville, Joliet, Wheaton, Plainfield & Chicago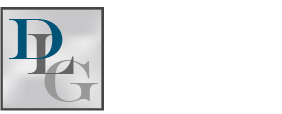 Stepparent Visitation in Illinois
The bond between a stepparent and child can often be just as strong, and in some cases stronger than, the bond between the child and their biological parent. The state of Illinois understands this fact; if you are a stepparent who is considering filing for
divorce in Illinois
, you are entitled to visitation with your stepchildren, provided certain criteria are met.
Illinois family law
750 ILCS 5/607
allows a stepparent visitation rights with their stepchildren in cases where the court determines it is in the best interest of the child. A petition for stepparent visitation rights may be filed if:
The stepchild is at least 12 years of age
The stepchild has lived with the stepparent continuously for at least five years
The stepchild wishes to have reasonable visitation
The parent is disabled or unable to care for the stepchild
The stepparent was providing for the welfare, control, and care of the stepchild prior to filing the petition
Additionally, it is important to note that your visitation rights will not cancel out and cannot conflict with visitation previously granted to a biological parent or grandparent. Should your ex-spouse attempt to deny you visitation that has been granted by the court for any reason, you will be able to pursue action against them through the proper legal channels. Divorce can be stressful. In the case of a stepparent who is divorcing from their spouse, the concern over seeing their stepchildren can make this even more stressful. If you are considering filing for divorce, or if you have already divorced and believe that you may be entitled to visitation with your stepchildren, contact a qualified
Illinois family law attorney
today for a consultation. We can help you ensure that the bond between you and your stepchildren remains strong throughout the divorce process, and get you the visitation you are entitled to.