Free Initial Consultations

630-580-6373
With offices in Naperville, Joliet, Wheaton, Plainfield & Chicago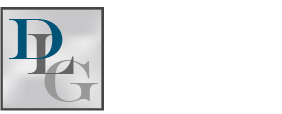 Adoption by a Stepparent
If you have a child from a previous relationship, and you are now married to someone else, you might be considering having your spouse officially adopt your child. Such a step can bring stability and legal force to one of the most important relationships in your child's life.
Under Illinois law, adoption by a stepparent is considered a "related adoption," which can be completed in a much more straightforward manner than adoption by a non-related person (750 ILCS 50/2). Your spouse would not need to get a criminal background check, unlike for adoptions involving non-related parties. However, you would still need to have a guardian ad litem appointed. A guardian ad litem is a lawyer who represents your child and his or her best interests, and their role is to assess you and your spouse and recommend a course of action for a family law judge who is presiding over the adoption case.
If the natural parent of your child, your ex, consents to the adoption, the process is fairly straightforward. Illinois law favors families with two parents, so as long as there is another parent ready and willing to step into the role, the natural parent's rights can be terminated. Your ex must give their consent freely before a judge. There are six different forms of consent, each one appropriate for different circumstances. For example, the consent form for the adoption of unborn children is different from the consent form for the adoption of children over age 14. It's critical to use the correct consent form and have its signing witnessed by a judge.
If Your Ex Does Not Consent to the Adoption
If your ex does not consent to the adoption of your child by your current spouse, however, you could run into trouble. In order to get around an uncooperative ex, you would have to get their parental rights terminated involuntarily. This is not a process to be taken lightly; if you succeed, the natural parent of your child will not have any visitation or custody rights.
There are many reasons that a natural parent could be considered unfit for the purposes of terminating parental rights. Failing to visit or communicate with your child, abusing drugs or alcohol, and certain criminal activities are all examples of behavior that, if proven with clear and convincing evidence, could cause the court to consider your ex unfit and terminate his or her parental rights.
Adoption Attorney
To learn more about the process of having your child adopted by a stepparent, and to ensure it goes smoothly, the help of an experienced adoption lawyer is indispensable.
Contact the
DuPage County family law attorneys
at the Davi Law Group, LLC today to schedule a consultation. Our offices are located in Warrenville, Wheaton, and Chicago.