Free Initial Consultations

630-580-6373
With offices in Naperville, Joliet, Wheaton, Plainfield & Chicago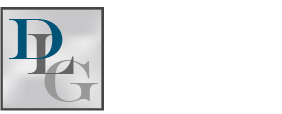 How to Stay on Track in Joint Custody Arrangements
Whether individual parents originally wanted to share custody with their ex or not, they often find themselves in formal, court-ordered joint custody arrangements. Each parent needs to figure out how to make the best of the situation for themselves and, more importantly, for their children.
Key Points
Figure out the channel of communication that will work best for you and your ex. Phone calls, texts, emails, or even face-to-face meetings (without kids present) are the likely options, but if those do not work, there are other methods to help you, such as computer programs that can help provide a channel of effective communication between you and your ex-spouse. There is simply no way to avoid communication, so consider which of the many options will be the easiest and least stressful way for you and your ex to talk effectively about your child's life. Effectively communicating with your ex when emergencies arise that will impact your child's regular schedule will ensure there is no added stress on your child when the change occurs.
Make an effort to make pick-ups and drop offs run smoothly. Even if a new issue has arisen and tensions are high between you and your ex, do not use pick-up or drop off as the time and place to address the issue. Remember that this time is purely about your kids, and not about the grown up problems.
When tensions mount, try to think of any positive parenting characteristics your ex displays that really benefit your child. Being divorced does not translate into being a terrible parent. If you take the time to think about his or her parenting skills, you will likely be able to think of at least a few things that directly benefit your child. Remembering how your ex's certain actions make a positive impact on your child's life can help put things back into perspective when you otherwise think the worse of him or her.
Never Put You Children in Between You and Your Ex-Spouse
Finally, if you need to vent, go to your friends, and not to your children. Talking to your kids about problems between you and your ex will only put unnecessary stress on your kids. Dealing with divorce is already extremely hard on them; do your children a favor and spare them from any continuing animosity you each hold.
Contact an Attorney for Help with Your Case
If you do not have a formal custody arrangement in place, or have a new arrangement that seems too complicated, contact the experienced DuPage County family law attorneys at Davi Law Group, LLC for some expert advice. Our trained attorneys and staff deal with custody arrangements on a daily basis and can help you figure out how to make the best of your situation.