Free Initial Consultations

630-580-6373
With offices in Naperville, Joliet, Wheaton, Plainfield & Chicago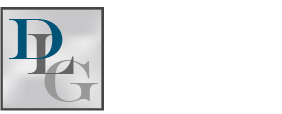 Alimony, though less common now than it once was, is still awarded in some divorce cases. More specifically, it may be awarded to a disadvantaged spouse – an individual that earns less money than their spouse, or one that has given up their career, education, or employment to take care of the home or children. Stay-at-home fathers are included in this definition. Learn more about your right to pursue spousal support in an Illinois divorce, including how an experienced divorce lawyer can help improve your chances of a favorable outcome.
Gender No Longer a Determining Factor
Not long ago, alimony was awarded mostly to stay-at-home moms and women that did not work outside the home. With family structures changing, and more women serving as the primary or sole breadwinner these days, the gender bias for alimony no longer exists. In fact, statistics indicate that some 40 percent of wives now earn more than their husbands, and the pursuit of alimony among men is becoming more and more common.
That is not to say the process is void of challenges. It can be difficult for men to prove that they are deserving of alimony, especially if they are skilled in a lucrative field or industry. Thankfully, men can overcome many of these obstacles with help from an experienced attorney.
Are You Eligible for Alimony?
The courts use several factors to determine if alimony should be awarded. Outlined in the Illinois Marriage and Dissolution of Marriage Act (IMDMA), these factors include:
Income and property of each party (marital and non-marital);
Financial needs of each party;
Contributions that each party has made to the marriage (monetary and non-monetary);
Each party's physical and mental health;
Any impairment that may impact a party's employability;
Skills, training, and education of each party;
Duration of the marriage;
Standard of living established during the marriage;
Sources of income for each party;
Tax consequences of asset distribution;
Liabilities and obligations of each party;
Realistic and present earning capacity of each party;
The time it would take for a disadvantaged spouse to gain employment;
Any pre-existing agreements between the parties; and
Any other factors the court deems relevant.
Once a spouse has been deemed eligible for alimony, the court then uses a straightforward formula to determine the amount and duration of support. Keep in mind, however, that in high asset marriages, a judge may deviate from the standard formula to ensure a fair settlement.
Contact Our DuPage County Alimony Lawyers
If you are a stay-at-home father, contact Davi Law Group, LLC for assistance with your spousal support case. Dedicated and experienced, our DuPage County alimony lawyers will fight to achieve the most favorable outcome possible. Call 630-580-6373 and schedule your personalized consultation with us today.
Sources:
http://www.ilga.gov/legislation/ilcs/ilcs4.asp?ActID=2086&ChapterID=59&SeqStart=6000000&SeqEnd=8300000
http://ideas.time.com/2013/05/16/the-de-gendering-of-divorce-wives-pay-ex-husbands-alimony-too/
http://abcnews.go.com/Business/role-reversal-wives-angry-paying-alimony/story?id=8662940