Free Initial Consultations

630-580-6373
With offices in Naperville, Joliet, Wheaton & Chicago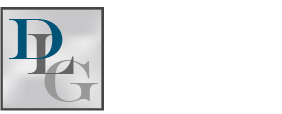 Alimony, also known as spousal support, is intended to provide a financial cushion for divorced spouses who find themselves at a financial disadvantage after the end of the marriage, often because they declined to further pursue their education or career in order to care for the family. As traditional gender roles shift, it is increasingly common for ex-husbands to turn to the court to require their ex-wives to pay them spousal support. Although women, in general, still earn less than men in this country, many wives contribute significantly or solely to the family's finances.
The Process of Deciding on Alimony Amounts
Some former spouses are able to come to an agreement about the amount of alimony that the more financially advantaged spouse will provide to the other spouse, either independently or with the help of a divorce lawyer.
However, as is commonly the case, if spouses cannot come to an agreement about a schedule and amount of alimony payments, a family law judge will decide for them. When awarding alimony to one spouse, a judge must consider a set of factors that is laid out in Illinois statute (750 ILCS 5/504), which includes the income and property of both spouses, both spouses' needs, both spouses' current and future earning capacity, any negative impact on the earning capacity of a spouse who delayed further education or career opportunities, the length of time it will take for the disadvantaged spouse to secure employment or education, the ability of the disadvantage spouse to become self-supporting, and current demands on the disadvantaged spouse's time due to caring for children.
A judge will also consider the standard of living that the spouses enjoyed during the marriage, the length of the marriage, both spouses' age and physical and emotional state, the tax consequences emanating from division of marital property during the divorce, whether the economically disadvantaged spouse worked to support the other spouse while they pursued their education or career, and any valid contract, such as a prenuptial agreement. Notably, Illinois courts will not consider whether either spouse was at fault in the marriage when deciding on alimony.
Schedule of Alimony Payments
Usually, judges order alimony to be paid each month, either for a set period of time, or indefinitely, pending a further determination. Lump sum payments can also be ordered by a judge, if that is the most appropriate for the spouses' unique situation.
A Divorce Lawyer Can Help
If you are beginning the process of dissolving your marriage in Illinois, an experienced DuPage County alimony lawyer can help you understand what your obligations might be, and can aggressively advocate for you before a family law judge, to protect and preserve your assets. Even if you and your spouse agree on many aspects of your divorce, the assistance of a divorce lawyer can be invaluable in ensuring that you come to a clear, binding marital settlement that lays out how you will both move forward from the marriage. Contact the knowledgeable attorneys at Davi Law Group, LLC for a consultation today.