Free Initial Consultations

630-580-6373
With offices in Naperville, Joliet, Wheaton & Chicago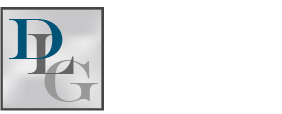 The New York Post recently reported on a New York City professor who is passionate about helping single and same-sex partnered women get pregnant. However, instead of going through a sperm bank, he has a more unorthodox method and donates sperm in more casual locations, including city bathrooms. Ari Nagel has fathered 22 children around the country, including in Illinois, this way. While many of the children were conceived using sperm he gave to the women, he does admit that about half of the children were fathered the "old fashioned way". What is especially interesting from a family law standpoint about Nagel and the children he fathered is that he pays child support for five of them. Of course, many fathers pay child support, but Nagel claims that he had agreed in advance with the women that he was providing a service for them and that he had no financial obligation to the potential children. However, even though there may have been an agreement, New York does not recognize donor agreements outside of assistive reproductive technology centers, such as sperm banks.
Illinois Laws for Sperm Donors
Since donor laws vary by state, if Nagel lived in Illinois, there could have been a different result, although not likely. Illinois allows the biological father to decline any responsibility if the sperm is first given to a licensed physician. However, if the donor provides the sperm directly to the mother and it is done outside of a medical context, there are only a few ways to terminate parental rights, and support responsibilities, for a donor. The court will allow a sperm donor to give up his parental rights if there is another person to take his place and adopt the child. Illinois does allow second-parent adoptions for same-sex couples. The court can also terminate parental rights when there is ongoing abuse or neglect, or parents can voluntarily give up rights so others can adopt the child.
Kansas Case
A recent Kansas case may make it harder for Illinois sperm donors to get around paying child support. While Kansas is obviously a different state, their donor laws are similar to Illinois' so the result, in this case, may be persuasive to Illinois judges. The Kansas case revolves around a man who agreed to donate sperm to a lesbian couple. The three executed a donor agreement and agreed that the man would only be the donor and his responsibilities would end there. However, after the child got public assistance the state stepped in and identified the donor through the agreement it asked the mothers to provide. The state then went after the donor for child support, even over the objections of the mothers. The state won and the man now has to pay back child support to the state to reimburse it for the assistance the child has received.
DuPage County Child Support Attorneys
Whether you are seeking child support from a donor or a more traditional parent, you should have a skilled attorney on your side to help you argue your case to the court. Our dedicated DuPage County child support attorneys at Davi Law Group, LLC, can help you get the child support you are entitled to.
Sources:
http://nypost.com/2016/06/12/professor-who-donates-sperm-in-city-bathrooms-has-sired-22-kids/
http://wthitv.com/2015/09/05/kansas-sperm-donor-fights-back-after-state-forces-him-to-pay-child-support/