Free Initial Consultations

630-580-6373
With offices in Naperville, Joliet, Wheaton & Chicago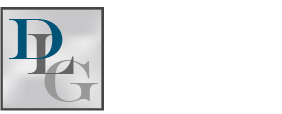 Oftentimes, one spouse is responsible for managing household finances, while the other spouse may not have a clear idea about the family's income and expenses. Handling finances this way is fine when both spouses plan to stay in the marriage. However, if the marriage begins to deteriorate and divorce becomes a possibility, then the spouse handling family finances may try to take advantage of this situation by hiding assets.
Most divorces will involve the division of property, including marital financial assets. Spouses may hide assets in an attempt to avoid losing all or part of these assets in the divorce settlement. They may plan to then use these hidden assets for their own gain later on. Hiding financial assets is unethical and illegal.
Stay Involved in Household Finances
The easiest way to prevent your spouse from hiding assets is to manage household finances together from the beginning of the marriage. If your spouse is likely to hide assets it will be much more difficult to do so when you both are involved in making financial decisions. If your spouse already manages family finances, and you are considering divorce, then you should be aware of these commons signs that your spouse is hiding assets:
Missing Financial Statements: Every household will receive information from banks, investment accounts, credit cards and other creditors in the mail, or via email. If your financial statements are suddenly delivered to another address, then you may have reason for concern.

Decreased Salary: If your spouse has a sudden decrease in pay, with no real justification such as poor performance, then it is possible your spouse is trying to defer income until the divorce is finished. Your spouse may also suddenly turn down a promotion, or raise, in an effort to avoid extra income/savings that could be divided upon divorce.

Tax Overpayments: Intentionally overpaying taxes is another way to hide assets. By simply applying the current year's refund to the next year's tax liability, your spouse could have a large tax refund the next year if the divorce is finalized.
What Should I Do if My Spouse is Hiding Assets?
There are several ways your spouse may be hiding assets. The easiest thing to do is watch your spouse's behavior; if your spouse gets defensive quickly when discussing finances, then that could be a sign you need to figure out what is happening with your family's finances. However, you do not have to do this alone. If you believe your spouse is hiding assets, then contact an experienced DuPage County divorce attorney at Davi Law Group, LLC. We can guide you through the divorce process and make sure you are able to recover hidden assets.
Source:
http://www.ilga.gov/legislation/ilcs/ilcs5.asp?ActID=2086&ChapterID=59