Free Initial Consultations

630-580-6373
With offices in Naperville, Joliet, Wheaton, Plainfield & Chicago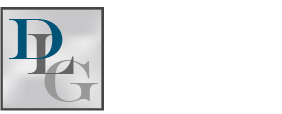 In Sickness and in Health?
Divorce does not discriminate: it can touch any couple, at any age, whose marriage has lasted any number of years. It seems that divorce is becoming more and more common, and the circumstances surrounding any particular divorce are never really shocking. Now, it seems the very vows that are present in so many marriage ceremonies are quite literally being broken. According to an article recently published by TIME, a new study suggests that sickness may trigger divorce.
The Study
Researchers at the University of Michigan studied 20 years of data on 2,717 couples, of which at least one of the partners was over the age of 50. Their findings included that 31 percent of marriages involving one sick partner end in divorce. Further, they found that the risk of separation for couples who were older was higher when the wife was ill as opposed to the husband. A portion of the numbers showed that as many as 75 percent of couples who are addressing chronic illness will divorce. Specifically, researchers looked at diseases like cancer, heart disease, lung disease, and stroke and their impact on marriages. In total, 31 percent of the marriages ended in divorce. While men were the more likely partner to be sick, the rate of divorce was higher among couples where the wife was sick.
Reasons for the Findings
The above referenced study is not the first to publish such findings. Though it is not completely clear why the divorce rate among couples dealing with illness is so high, there are a number of theories about the statistics. One such theory is that social expectations about caretaking make men feel as though they are not qualified for the task. In couples that do divorce, it is typically the woman who initiates it, leading some to believe that it is perhaps women who feel that their husbands are not providing enough support, and choose to depend on friends and family instead. In these cases, wives may originally ask for a divorce as a direct result of their health status, which often requires them to need additional care and services to avoid worsening health and increased costs. Some say that integrating couple's therapy into hospitals' programs may be beneficial to married couples facing serious disease or illness.
Divorce Attorney
Couples of all ages make the decision to divorce for any number of reasons. No matter what situation you find yourself in, if you are considering divorce, it is best to consult with an experienced family law attorney who can advise you of your options and rights in light of your particular circumstances. Please feel free
to contact
the knowledgeable attorneys at Davi Law Group, LLC today for a consultation regarding your matter. We serve clients in our Chicago, Wheaton, and Warrenville offices.