Free Initial Consultations

630-580-6373
With offices in Naperville, Joliet, Wheaton & Chicago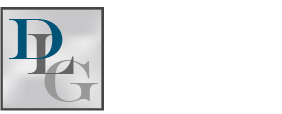 Whether or not we want to admit it, celebrities are often the trendsetters in life. Trends in divorce are no different, which is probably why the concept of birds nesting divorce has gained so much traction in the past few years. In many ways, it is a positive thing; it can allow non-celebrity parents the time they need to save money (especially if they are sharing a non-home location as well). However, it is not the right option for every couple. In the following, you can learn some tips to help you determine whether a nesting divorce may work in your case, or if another type of parenting plan may be more suitable for your Illinois divorce.
How a Nesting Divorce Works
In a nesting divorce, children stay and sleep in the same home every night (usually the home they lived in before the divorce) while the parents rotate in and out. Some experts believe this is less traumatizing for young children who may not do well with going from one parent's house to the other. However, there are other studies that indicate even infants and toddlers can switch houses with little to no issue. Still, there are some things to be said about keeping the children in the family home.
In a bird nesting divorce, children get to adjust to the idea of a divorce, and they can see that their parents are willing to do whatever it takes to ensure the children retain a cohesive family. Children may also gain an understanding of how two people can care about each other but no longer want to be in a relationship. While some people might see this as a negative, there are some possible positives, such as recognizing that people can grow apart or change, and it can be a healthy and positive thing. At the very least, it can prepare children for the realities of life.
Is Birds Nesting Divorce Right for Your Family?
While, truly, birds nesting parenting is designed to protect the children, it also has to be a workable solution for the parents. If things will simply remain the same, other than where each adult sleeps at night, then the situation is not likely to be a positive one. For example, if your spouse tends to slack on housework, they may be unlikely to clean while they are with the children. That can leave you feeling like their personal maid - and your feelings of resentment could be even stronger since you are no longer a couple. In turn, that can spark arguments, which can cause unnecessary stress for everyone involved. In other words, parties are encouraged to consider their situation carefully to determine if there may be any continued issues if they embark on a nesting divorce.
Contact Our DuPage County Divorce Lawyers
At Davi Law Group, LLC, we recognize that every family and divorce is unique. That is why we strive to ensure our clients have all the information they need to make a well-informed decision about the parenting plan that is most appropriate for their unique situation. Obtain the seasoned assistance that you deserve. Contact our DuPage County divorce lawyers at 630-580-6373 for a personalized and confidential consultation.
Source:
https://www.cnbc.com/2018/04/16/this-hot-hollywood-divorce-trend-may-not-be-for-you.html