Free Initial Consultations

630-580-6373
With offices in Naperville, Joliet, Wheaton & Chicago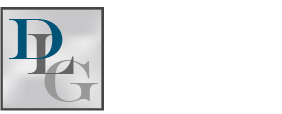 Although some couples walk into a divorce knowing exactly what they want to do with the family home, others struggle with the decision for a while. Debt, the inevitable decrease in income that comes with divorce, concerns over maintenance and upkeep, and other important considerations may complicate discussions and negotiations even further. If this sounds like your current situation, the following information may help you with your decision.
Do You Want It, and Why?
Before you make any decisions regarding your home, it is important that you take the time to consider if you want it – and if so, then why? Is it so that your children can stay in the same school district? Are you unable to move to another home because of credit issues or a lack of personal income? Or is it possible that you know it is a poor decision to keep the home but have such a strong sentimental attachment, you cannot figure out how to let it go? The reason can help you decide if selling it or keeping it may be the better option.
Can You Afford It?
Family homes are often one of the more valuable assets in a divorce – and for some, it could the only item with equity. Sadly, this can mean that the party keeping the family home is often house-rich and cash-poor. If that party also happens to be the one responsible for the children most of the time, or if they were financially disadvantaged during the marriage, they may be caught off-guard when alimony stops or child support is not paid as it should be.
To reduce the risk of this happening to you, carefully examine your financial situation to determine whether you will be able to pay the mortgage and the bills on your own. Can you also handle the taxes and cost of maintenance and upkeep? Are there repairs that must be made or an HOA that must be paid? Can you also afford them? Your answers to these questions could be crucial in helping you determine whether you can afford to keep the house.
Do You Have Other Options?
For some families, the decision to keep the family home is less of a decision and more a necessity. In these situations, it is important to consider whether you may have other options. Is it possible that you and your spouse could "nest" in the home with the children and share an apartment outside of the home to help you both transition more smoothly into the next phase of your lives? Could you agree to sell the home later and split the cost then (which would leave you just your other assets and debts to divide in the divorce)? An attorney can help you decide.
Contact Our DuPage County Divorce Lawyers
At Davi Law Group, LLC, we know that every marriage and divorce is unique. That is why we provide personalized and experienced representation to every one of our clients. Dedicated and experienced, our DuPage County divorce lawyers can examine your situation to help you determine where you stand. Schedule your personalized, no-obligation consultation to get started. Call 630-580-6373 today.
Source:
https://money.usnews.com/money/personal-finance/family-finance/articles/2017-10-11/divorcing-should-you-divorce-your-home-too