Free Initial Consultations

630-580-6373
With offices in Naperville, Joliet, Wheaton & Chicago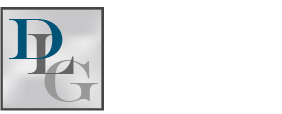 Most divorcing parties know that an attorney can benefit them during a divorce, but few understand the role or importance of a financial advisor. Able to examine your financial situation and work closely with you and your attorney, these professionals are known for their ability to plan far into the financial future. Learn how having both a financial advisor and an attorney during your divorce may improve your life, long after the divorce is over.
What Does a Financial Advisor Do?
Financial advisors, such as Certified Public Accountants (CPAs) help individual's make smarter decisions with their money. That can include large sums of money, but it can also pertain to one's monthly or annual cash flow. For example, an advisor may notice that you are spending a lot of extra money on various memberships that could be combined to offer the same benefits at a lower price. They can also search for spending patterns that may be hindering your ability to reach or maintain financial stability. A financial advisor may even be able to provide you with the knowledge and tools that you would need to achieve a financial status that goes beyond survival and stability to create a sustainable source of future wealth (i.e. starting an investment portfolio to fund your retirement).
Should You Hire an Advisor During Your Divorce?
The assistance of a financial advisor may not be needed in every divorce case. In fact, some divorcing couples may have few (if any) assets to divide in their divorce. Yet, even when there is only a modest settlement, parties may benefit from the aid of an experienced CPA or another type of financial advisor. Still, the decision to hire one is solely yours. Another decision that you must make is whether you will seek the assistance of an attorney during your divorce.
Just as hiring a financial advisor can help improve your financial future, so can an attorney. Able to protect your rights and ensure the marital estate is accurately valued, a skilled divorce lawyer can negotiate the most favorable settlement possible in your case. Ideally, this would give your financial advisor more money to work with when assisting you with a financial plan.
Contact Our Wheaton Divorce Lawyers
At Davi Law Group, LLC, we work to ensure all our clients' needs are met – and that includes ensuring you know the benefits of a financial advisor during and after a divorce. We work with you, every step of the way, to increase your chances of a favorable outcome and improved financial future. No matter what the situation, we aggressively pursue the best settlement possible. Schedule your personalized consultation with our Wheaton divorce lawyers to get started. Call 630-580-6373 today.
Source:
https://www.forbes.com/sites/robclarfeld/2017/11/28/considering-divorcing-your-single-most-important-decision/#20b543882074